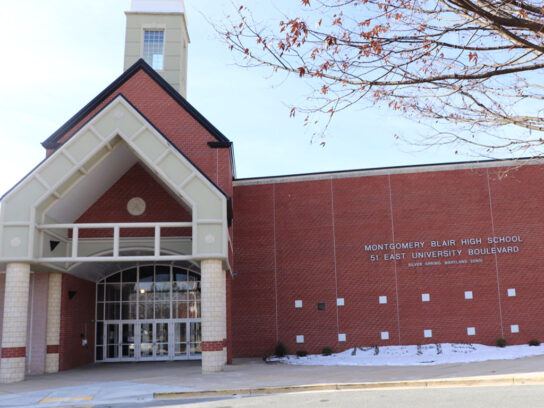 Montgomery Blair High School was named "Best High School" in Washington City Paper's annual "Best of D.C." rankings. The Silver Spring public school is the largest in both Montgomery County and Maryland with an enrollment of approximately 3200 students.
This year, Blair consistently received positive rankings and appeared high on other organization's lists such as Public School Review and Niche.
Walter Johnson High School in Bethesda was among the other finalists and earned "runner-up." This year's rankings:
Montgomery Blair High School – Winner
Walter Johnson High School – Runner-Up
Dunbar Sr. High School – Finalist
Washington Latin Public Charter School – Finalist
Ballou High School – Finalist
Banneker High School – Finalist
DeMatha Catholic High School – Finalist
Jackson-Reed HS – Finalist
The annual rankings are based on results of polls given to the publication's readers and uses insight from their staffers and other contributors. The rest of their 2022 rankings can be found here.