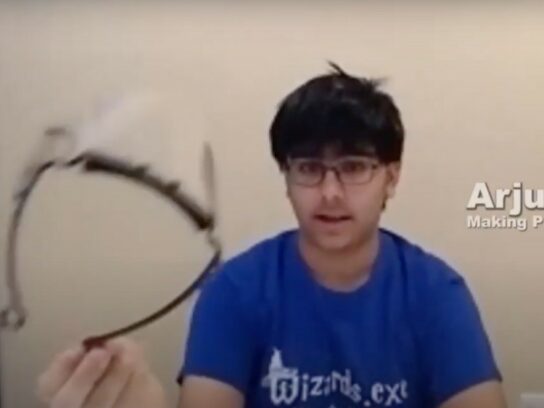 County Cable Montgomery's Susan Kenedy caught up with Montgomery Blair High School student Arjun Oberoi, who is making face shields in the basement of his home using his 3D printers.
Oberoi, who is 15-years-old, is distributing the face shields locally and makes about 20 to 30 face shields per day.  The design is approved by the National Institutes of Health (NIH). Oberoi wanted to ensure that he was designing shields that hospitals could accept.
Oberoi has already distributed the shields to Rockville Police, Rockville Volunteer Fire Department and Holy Cross Hospital. He is also planning on distributing the masks to nursings homes as well as more hospitals in Montgomery County.
"I think it is great that I am able to make a difference. I am one of the few people who does have the resources to be able to help where most people don't, so I feel like I should be doing this," Oberoi said in the video.
"I feel good that I can do more than just social distancing and I can actually actively help the people on the front lines."
Video courtesy of County Cable Montgomery, MyMCMedia's PEG Partner.