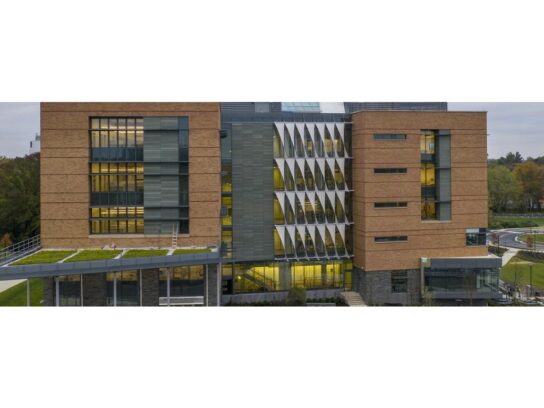 David Blair, a business leader and philanthropist, is partnering with the Universities at Shady Grove to launch the new Lab for Entrepreneurship and Transformative Leadership.
The goal of this lab is to bring together education and economic innovation and advance students, entrepreneurs, and small business owners in Montgomery County. Blair supports this partnership because he believes that "entrepreneurial activity and small business creation" is the key to reverse job losses, according to a press release.
"By connecting local emerging talent with key stakeholders, the Entrepreneurship Lab will provide a roadmap for new successful businesses. Investment in our community and local businesses starts with training the next wave of entrepreneurs, particularly in those industries where Montgomery County has unique expertise and potential," said Blair.
The lab will be on the USG campus in the new Biomedical Sciences and Engineering Education Facility.
Marc Steren, former Co-Director of Georgetown University's Summer Launch program and Director of Entrepreneurship at the Bullis School, will be the new Director of the Entrepreneurship Lab. He plans to have lab initiatives including hosting workshops, lectures, and classes to enhance learning.
"The local focus will allow us to address the specific intricacies of Montgomery County and its unique needs in a way not done before," said Steren.
USG is excited to announce our partnership with @DavidTBlair & @CAPSmaryland to launch the new Lab for Entrepreneurship and Transformative Leadership! The lab will provide resources for students, emerging startups & entrepreneurs. Learn more: https://t.co/LeXpa3rtI0 pic.twitter.com/05KBEaA3DZ

— USG (@UatShadyGrove) July 21, 2020