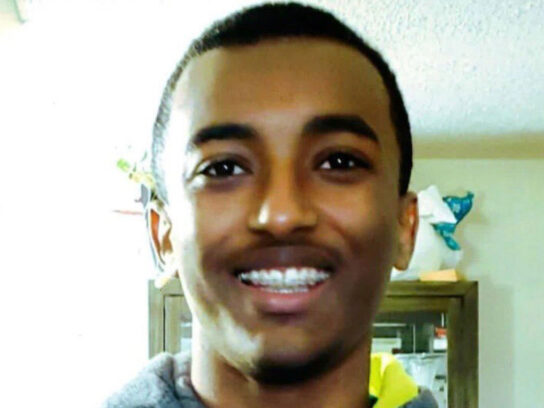 A twelfth-grade student at Montgomery Blair High School died unexpectedly Monday.
Renay Johnson, principal of Blair, tweeted a letter sent home to the school community on Tuesday evening. In the letter, Johnson confirmed the passing of 18-year-old Moses Hailom.
"For those of you who knew Moses, we ask that you remember and celebrate his life. For those of you who did not know him, we ask that you respect and support his family during this difficult time," Johnson said.
The Blair Community is deeply saddened by the death of our Blazer, Moses Hailom. Moses touched many lives and will always be in our hearts. The Hailom Family needs the community support and has set up a GoFundMe to assist with services. https://t.co/4yjqjUlkot pic.twitter.com/jQR3nnLe1W

— Renay Johnson (@blairprincipal) October 23, 2019
Johnson notes that Hailom's teacher described him as "smart, quiet, gentle and kind." She also said the grieving process may be especially difficult for students and the counseling office will be made available for anyone who needs it.
Blair's counseling office retweeted Johnson's letter and said that during the school day people are available to support students in the media center.
Grief Counseling will be in the Media Center for any student that needs support. https://t.co/hLpl9TQTYG

— MBHS Counseling (@MBHSCounseling) October 23, 2019
According to Johnson, Hailom's family is receiving visitors Wednesday at the Park Montgomery Partment Center in Silver spring from 9 a.m. until 10 pm. The school will also inform the community of Hailom's funeral arrangements once they are made public.
Hailom Family Raises Funds for Moses
Azeb Hagos, the aunt of Moses Hailom, has started a GoFundMe page on behalf of the Hailom family.
The page says that Hailom grew up in the Park Montgomery Community of Silver Spring and was active in the Park Montgomery After-school Youth Program "where he contributed to countless community initiatives and activities." Before he was a student at Blair, Hailom attended Montgomery Knolls Elementary School, Pine Crest Elementary School, and Eastern Middle School.
The GoFundMe page says Hailom loved reading and he believed books could open new opportunities for young people.
"Moses dreamed of building a small library at Park Montgomery, and donated dozens of his own books to the community center in his building," the page says.
The GoFundMe page says Hailom "is survived by his mother, older brother, younger sister and extended family and friends."