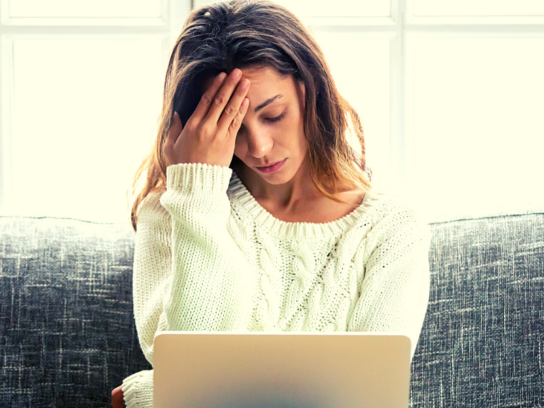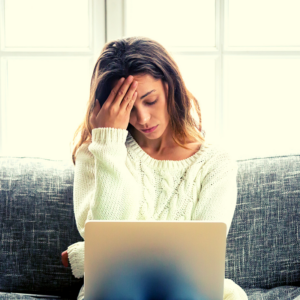 Zoom fatigue is an unfortunate yet all too familiar side effect of our current educational circumstances. Depending on grade level, students are logged into a video conferencing platform for classes up to six hours a day. Yet those six hours of class are just the beginning. That time doesn't account for the additional screen time necessary to complete homework assignments, read and respond to emails, and review online course content.
It is no wonder that students are experiencing high levels of burnout and exhaustion these days. Even more concerning is the domino effect that Zoom fatigue may be having—school districts across the nation are reporting troublesome spikes in spotty attendance, prolonged absences, disengagement, lack of communication, and, of course, a noticeable drop in grades. Virtual learning is our present reality, and we have yet to know what the foreseeable future of this school year will look like. However, there are ways in which parents and teachers can assist now with Zoom fatigue.
Teachers should deliberately frame the lesson, as they typically would in the brick-and-mortar setting, but consider adding time estimates for each task. Having an idea of how long each topic, assignment, or activity will take helps students establish expectations and prioritize their mental stamina.
Beginning with an engaging, yet relevant, icebreaker goes a long way with student buy-in from the get go. If possible, incorporate movement into the opener. For example, ask students to take 30 seconds to find an object around them that represents an important memory. This allows students to get up and move. It also builds classroom community and allows students to share out about a personal anecdote.
Establish "No Screen" blocks of time throughout the day and stick to them. Meal times and times in between classes and office hours should be strictly considered "screen free" times. This is the same idea behind brain breaks and movement breaks, which allow for a necessary mental reset for young learners. Teachers have limited time with face-to-face online instruction; however, it is crucial that students are getting small breaks during those instructional hours as well. Something as brief as a 5–minute gap of time for students to walk away from the computer, grab a snack, or stretch can revitalize heavy eyes and foggy minds.
Encourage students to utilize office hours efficiently to reduce screen time during those non-instructional days. Office hours are certainly necessary. However, teachers can help reduce screen use by streamlining the process for office hours. For instance, tell students to login with specific questions in mind relating to the assignment or project. Keep the office hour fluid, meaning that, once students have asked their questions or gotten clarification, remind them that it's okay to exit the Zoom early. If they have a quick question, consider an email instead of waiting to login for office hours.
Incorporate prerecorded asynchronous videos, demonstrations, presentations, etc. Of course, students need live instruction, but breaking up the session with these components can greatly help with Zoom fatigue. Incorporating small asynchronous components can also help make the lesson move quicker since students are working at their own pace.
If teachers have finished the lesson with a few minutes in the session to spare, don't fill that time with extra instruction or busy work. It is okay to end the session and give students a bit more of a break between classes. Of course, offer to stay on Zoom until time has expired in case anyone has a question, but often, students prefer to logout early as a nice little treat.
Close all other unnecessary tabs while in a Zoom class. This may seem obvious, but many students use Zoom classes for multitasking—meaning that they have countless tabs open, documents and assignments for other classes underway, and a cell phone within reach. All of these things only work against their ability to focus, thus creating more fatigue. As difficult as it may be, remind children to stay engaged with the class and task at hand, i.e., no multitasking unless it is related to that class in particular. Put the cell phone away, as well, since this is just one more screen that'll distract them during class.