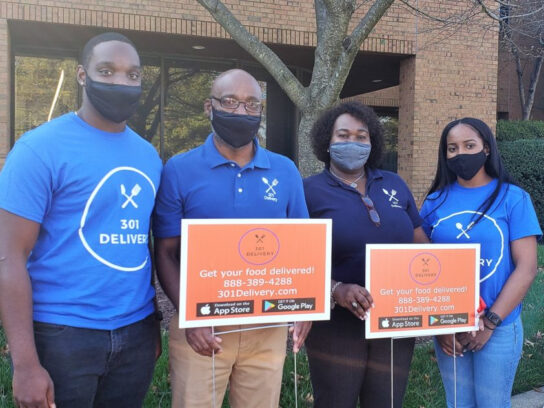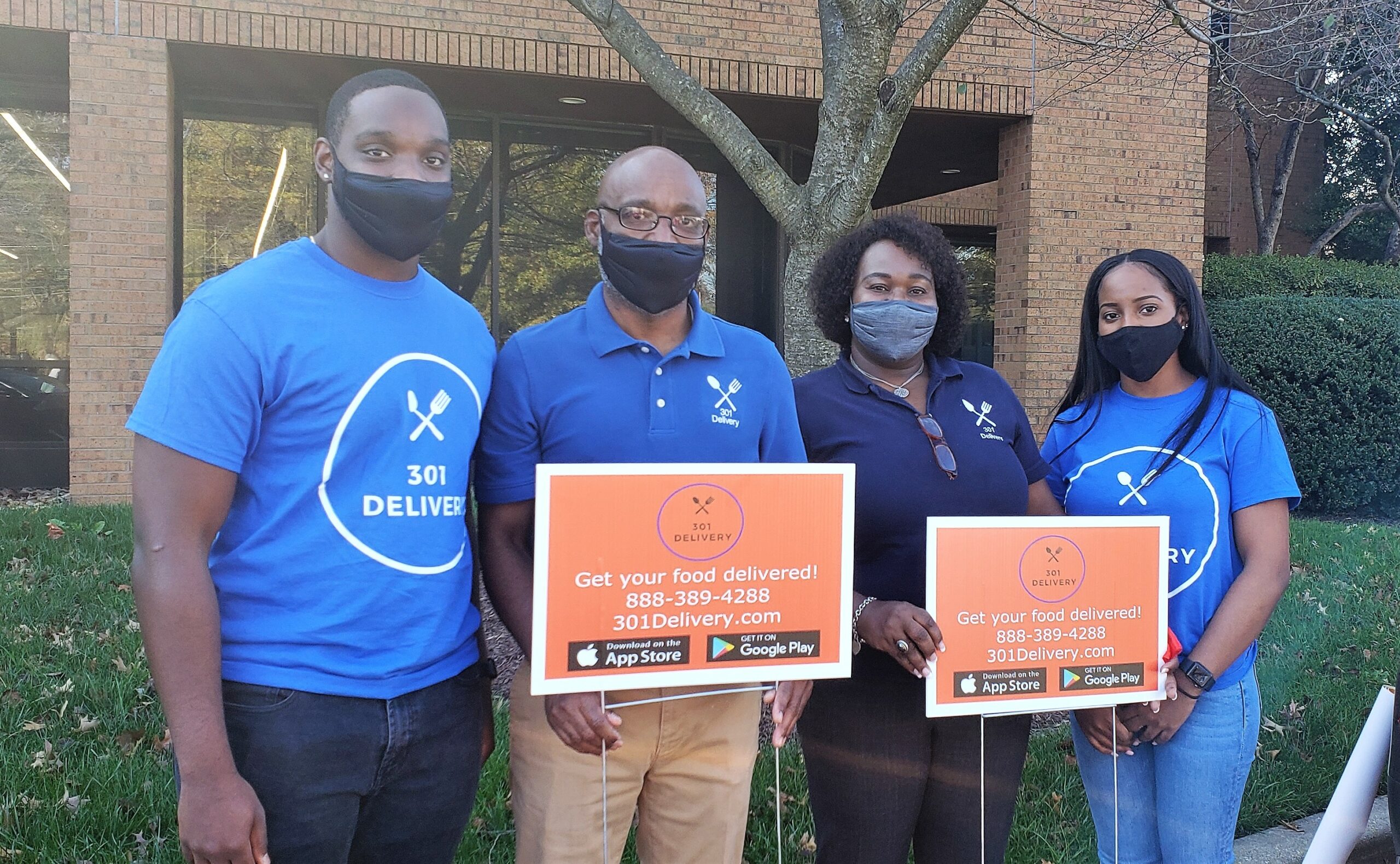 You can now order your favorite local restaurant from a local delivery service – 301 Delivery. The Gaithersburg-Germantown Chamber of Commerce (GGCC) conducted a COVID-19 ribbon-cutting ceremony on November 6.
301 Delivery LLC is a food delivery service in the Germantown, Gaithersburg, and Rockville areas. They bring your favorite restaurants right to your door or workplace, and on your schedule.
They strive to offer the best delivery experience on the market today, surpassing all competitors with exceptional customer service and efficiency. Whether they deliver to your home or place of business, 301 Delivery is designed to be affordable and on-time. Check for your favorite local restaurants on their site 301Delivery.com. The best part, if you don't see your favorites, just let them know.
The GGCC is active in providing business-to-business networking opportunities throughout the year: a collective voice in local, regional, and state legislative affairs, professional development opportunities and other services that enhance the business environment.
The GGCC is located at 910 Clopper Road, Suite 205N, Gaithersburg, MD. To learn more about the GGCC visit us at www.ggchamber.org. Find us! Facebook: https://bit.ly/2NmNSpC | Twitter: @GGCCNEWS | Instagram: gburggermantownchamber