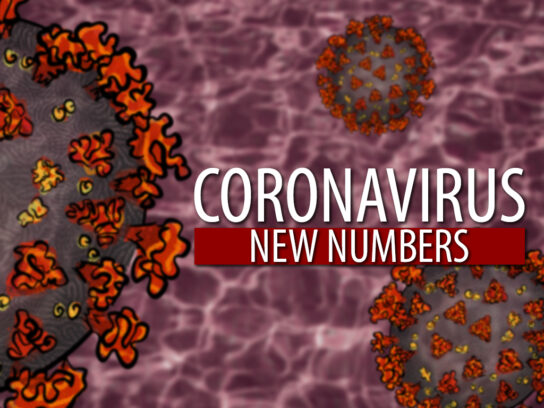 Montgomery County COVID-19 Statistics
The Maryland Department of Health reported 239 new COVID-19 cases in Montgomery County Friday morning. This is the highest daily increase in more than five months since June 4 when the county recorded 302 new cases. The county's cumulative case count is now 28,385.
The county has a rolling seven-day average of 4.55% for positive COVID-19 tests, which is an increase of 0.22 from Thursday's average rate of 4.33. The county's positivity rate is less than 17 of the 24 jurisdictions in Maryland.

Montgomery County's death toll rose to 862 with two new fatalities reported Friday.  The county leads the state in total COVID-19 related fatalities. Prince George's County has the most coronavirus cases in the state with 35,666, but their death toll is 856, six less than Montgomery.
County and state health officials are monitoring the recent spike in COVID-19 cases closely.
Montgomery County recently reduced reduce gathering sizes from 50 to 25 people and capacity reduction from 25 percent or 25 people, whichever is lower, for bowling venues, hair salons, barbershops, massage and nail salons. The county also ended the late night alcohol sales program for bars and restaurants.
Maryland COVID-19 Statistics
Friday the state recorded 1,869 new infections setting a record high daily increase in infections since the first case of COVID-19 in March. This is the tenth straight day the state recorded more than a thousand daily new cases. The state's cumulative case count is 161,769.
Twelve new deaths were reported Friday, bringing the state death toll to 4,124.
The state reported a rolling seven-day average of 5.87% for positive COVID-19 tests Friday. This is an increase of 0.22  from Thursday's rate of 5.65.
Gov. Hogan held a briefing Thursday afternoon to provide an update on the situation in Maryland. Hogan said the state is seeing widespread community transmission of the coronavirus and urged Marylanders to limit indoor gatherings to ten, continue to practice social distancing, and to wear masks.
Maryland is reporting a record high of 1,869 new COVID cases today, and our total hospitalizations are the highest since June 11.

These weeks and months ahead will be the most difficult we have faced. Wear a mask, wash your hands, watch your distance.

Stay #MarylandStrong. pic.twitter.com/HCyL7JSTTm

— Governor Larry Hogan (@GovLarryHogan) November 13, 2020