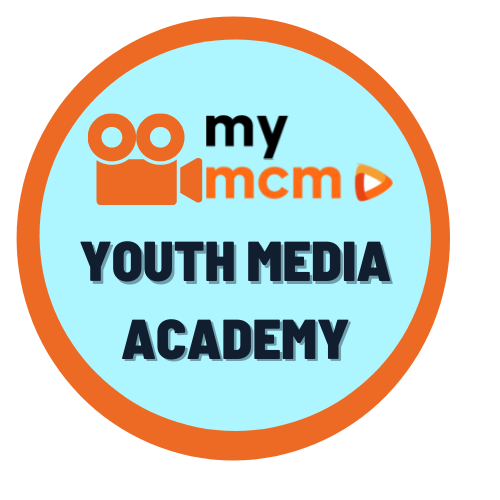 BLOG: MCM Partners with Takoma Park Middle School for Youth Media Academy
The MCM Youth Media Academy returns this fall as an after-school program at Takoma Park Middle School. In March 2020, Montgomery Community Media (MCM) studios were closed due to COVID-19 safety precautions and the MCM member community reconfigured out of necessity. Media training classes and programs became virtual and MCM volunteer content creators learned how to produce media using virtual platforms like Zoom. We created the MCM Youth Media Academy that fall 2020 and began training youth ages 11-17 years old on how to host a show, write a script, develop a series, produce a segment and edit media using free and low-cost editing tools. They demonstrated their proficiency through their production work on the web series ArtsEnPower. Below is the first episode of ArtEnPower that debuted last year. The fall 2020 cohort of youth produced three episodes of the show during their time in the program.
In spring 2021, a new cohort of youth joined the virtual MCM Youth Media Academy and for eight consecutive weeks, two days a week, they produced episodes of ArtsEnPower while learning media skills. The spring 2021 cohort of youth produced four episodes of ArtsEnPower. Below is one of the most watched episodes this cohort produced.
This past summer 2021, the nine youth who were accepted into the MCM Youth Media Academy produced three episodes of a new show titled, Talk Back Wednesdays. This show focused on best practices when creating media and featured local content creators who were producers, podcasters, short filmmakers, photographers and videographers. What was really great about this show was that former MCM Youth Media Academy participants were guest panelists on each episode, alongside professionals, telling current participants about their journey in the program and what they've been doing since as media makers. Below is an episode of the show.
We are thrilled to be able to announce that we will be offering the MCM Youth Media Academy again this fall with grant support from the City of Takoma Park and the Montgomery County Economic Development Corporation. This funding support will allow us to offer the program for free to students who attend our new partner school, Takoma Park Middle School. If you are a parent or teacher of a child who attends this school, please have them complete our application today to participate!
For questions about the MCM Youth Media Academy, email us at ece@mymcmedia.org