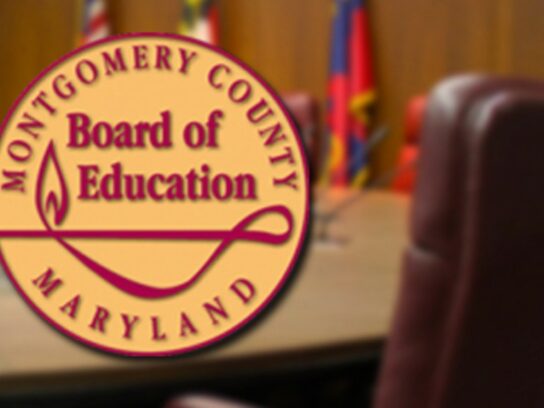 Members of the Montgomery County Public Schools Board of Education (BOE) spent Tuesday afternoon discussing how best to keep students safe without having a daily police presence in the schools. This after County Executive Marc Elrich removed funding for the School Resource Officers program.
"The decision has been taken out of our hands," said BOE Member Patricia O'Neill.
The BOE intends to review the findings of Elrich's Reimagining School Safety task force and Councilmembers Will Jawando and Craig Rice's plan on how best include mental health professionals and other support services rather than have police officers in schools everyday. The BOE will incorporate that information with its own research gathered from a focus group, recommendations from stakeholders, data from previous years and information from the 125 emails the Board received on the subject.
The goal is to have a Memorandum of Understanding on how to proceed by the start of the new school year in the fall.
Although police officers will not be in MCP schools, an officer in the community will be assigned to that school and would be first to respond during a crisis, as required by the state.
"We don't want random police coming into the school," said Board President Brenda Wolff, adding that is how problems escalate, especially for students of color.
Besides dealing with students, police officers often are the go-to people when family members need support, are there to help with traffic and safety issues and attend after school events like sports and proms to have a presence.
Board member Judith Docca said she would prefer community policing in the younger schools so relationships can be built. The current SRO program "got crossed up, messed up," she said. O'Neill suggested that mental health support should be a major part of future efforts.
The BOE is considering including school administrators, teachers, staff and security teams in all training. That training would include de-escalation and resorative justice strategies. The BOE could also develop a diversion program that would be appropriate for students at their own grade level.
Also under consideration are student well-being teams, a disciplinary review panel at each school, a behavioral health management plan and a coordinated, systematic and equitable approach for student assignment to alternative programs.
Stakeholders have recommended more transparent reporting of arrests, additional mental health and de-escalation training and an increased community presence. They also thought anyone taking a role similar to the student resource officer should not wear a uniform.
Board President Brenda Wolff would like MCPS to do a better job collecting data, which would then be reviewed annually. Boardmember Rebecca Smondrowski said that data should include positive outcomes, not just arrests.
"I think this is a unique opportunity to do better by our students," said Boardmember Karla Silvestre.