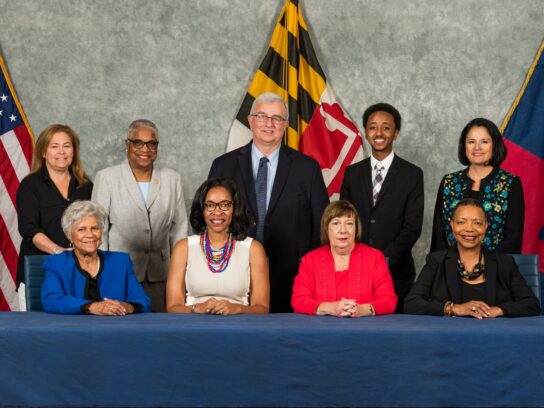 Montgomery County Board of Education will meet Thursday at the Carver Educational Services Center, 850 Hungerford Drive in Rockville.
The meeting will begin at 9 a.m., with public agenda items beginning at 11 a.m. The agenda includes a discussion on the districtwide boundary analysis at 12:30 p.m.
Also on the agenda is a discussion of the school system's student transfer policy.
The public portion of the meeting will be broadcast live on the Montgomery County Public Schools website and on MCPS TV (Comcast Channel 34).
The agenda, with related materials attached, can be found on the Board of Education's BoardDocs site.
9 am: Closed Session Approval
11 am: Opening of Meeting
11:01 am: Human Resources and Development
11:10 am: Recognitions
11:15 am: Public Comments
11:05 am: Action on Board Policies
12:00 pm: Board/Superintendent Comments
12:30 pm: Item of Discussion – Districtwide Boundary Analysis Update
1:30 pm: Lunch Break and Continuation of Closed Session
2:15 pm: Item of Discussion – Elementary and Secondary Curriculum Update
3:15 pm: Action of Board Policy – Recommended Action, Policy JEE, Student Transfers
4:15 pm: Item of Legislation – Recommended Positions
4:45 pm: Preliminary Plans Presentation – DuFief Elementary School Addition/Facility Upgrade
5:05 pm: Consent Items
5:15 pm: Items of Information
5:20 pm: Board of Education Items
5:25 pm: Informational Summaries
5:30 pm: Adjournment
The Montgomery County Board of Education is meeting on January 9, 2020. Open Session begins at 11:00 a.m. https://t.co/C6331nJgNm

— Moco BOE (@mocoboe) January 7, 2020