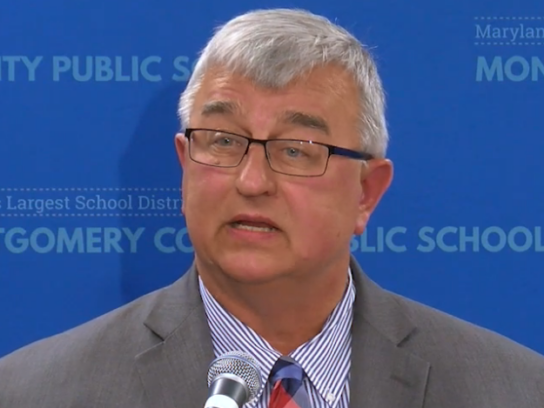 Hate and bias in schools were among the key topics discussed during Superintendent of MCPS Jack Smith's monthly presser on Tuesday.
Smith's comments come amid acts of racism and anti-Semitism in a handful of schools in the county.
Officials with MCPS say the goal is to ensure all schools are a welcoming place for all students. They added that there is no tolerance for any form of discrimination, racism, or hate.
The school system says they already have plans in place to foster and promote equity and inclusion for all students.
Other key topics during the press conference included student population growth, Advanced Placement and International Baccalaureate course performance statistics, and budget recommendations for FY21.