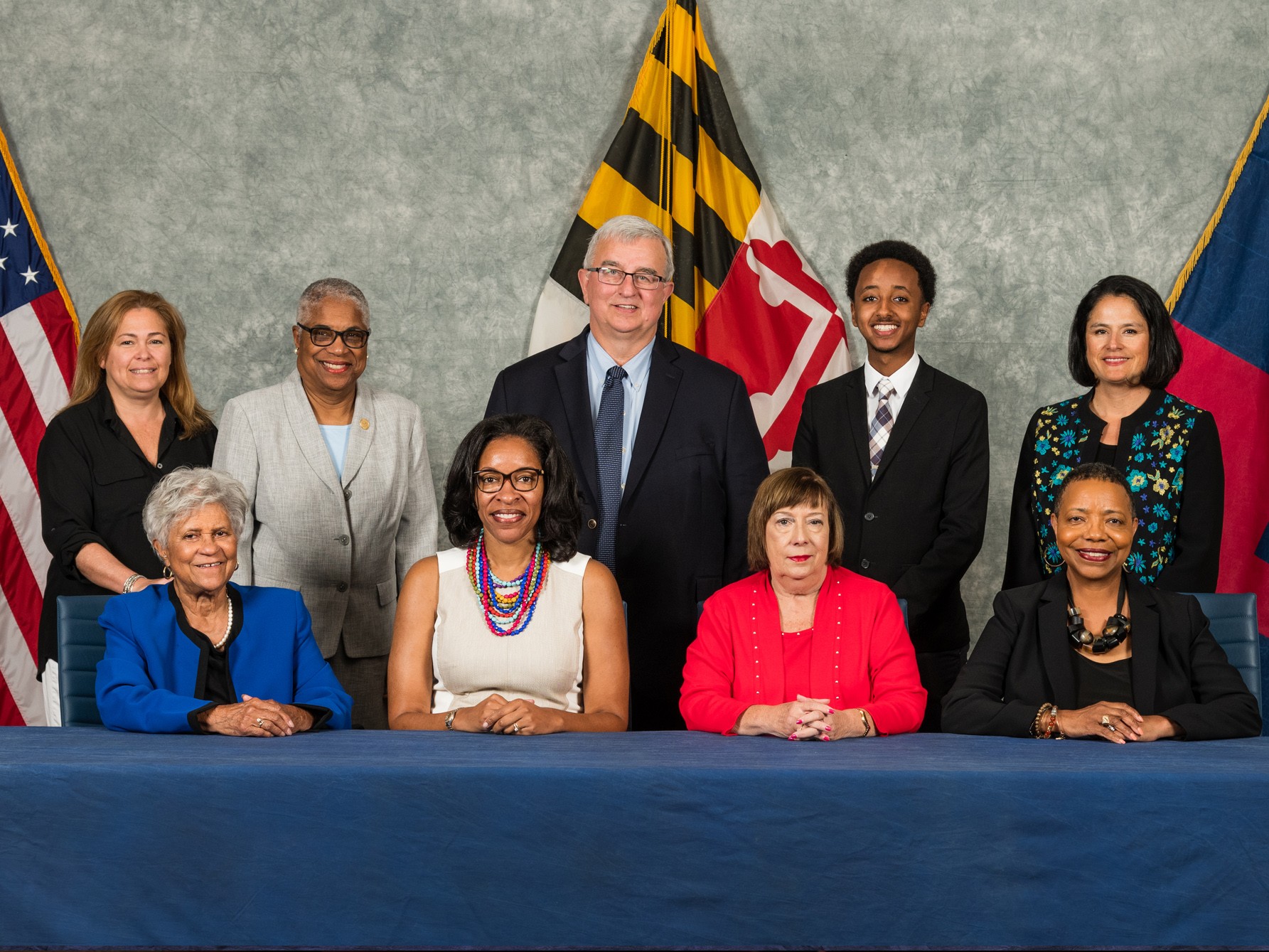 Board of Education Meeting Tuesday Includes School Calendar Discussion
Montgomery County Board of Education will meet today at the Carver Educational Services Center, 850 Hungerford Drive in Rockville.
The meeting will begin at 9 a.m., with public agenda items beginning at 10 a.m. One item on the agenda is a discussion on the calendar for the next school year.
Since 2016, Montgomery County has scheduled a day off for students as a professional day for teachers on the Muslim holy day of Eid al-Fitr. The date of Eid is based on a lunar calendar and therefore shifts from year to year.  The three proposals for the 2020-2021 school year does not include Eid as a day off (expected to fall on May 13, 2021).
Many are expected to attend the meeting today to express their support for a day off school for Eid-al-Fitr.
The public portion of the meeting will be broadcast live on the Montgomery County Public Schools website and on MCPS TV (Comcast Channel 34).
The agenda, with related materials attached, can be found on the Board of Education's BoardDocs site.
9 am: Closed Session Approval
1.1 Acknowledgement of a Quorum
1.2 Resolution for Today's Closed Session
10 am: Opening of Meeting
2.1 Approval of the Agenda
2.2 Color Guard Presentation
2.3 Pledge of Allegiance
2.4 In Honor of Veterans
10:10 am: Recognitions
3.1 Mental Health and Wellness Awareness Month
3.2 National Inclusive Schools Week
10:15 am: Human Resources and Development
4.1 Monthly Report
10:20 am: Public Comments
11:05 am: Action on Board Policies
6.1 Tentative Action, Policy IGS, Educational Technology
6.2 Tentative Action, Policy BOA, Legal Services
6.3 Tentative Action, Policy JEE, Student Transfers
6.4 Discussion, Policy IDA, School Year Calendar
12:25 pm: Item of Discussion
7.1 2020-2021 School Year Calendar Update
12:55 pm: Lunch Break and Continuation of Closed Session
1:45 pm: Items of Discussion
9.1 Secondary Schools English for Speakers of Other Languages Update
2:45 pm: Board/Superintendent Comments
10.1 Board/Superintendent Comments
10.2 Board Committee Updates
3:15 pm: Item of Discussion/Action
11.1 Approval of Pilot Courses
3:35 pm: Consent Items
12.1 Procurement Contracts of $25,000 or More
12.2 Award of Contract – Clarksburg High School Reroofing Project
12.3 Award of Contract – Rockville High School Reroofing Project
12.4 Consultant Appointments – Data Wiring and Cable Television Design Extension
12.5 Consultant Appointments – Energy Management Automation Systems Extension
12.6 Engineering Appointments – Building Commissioning Services Extension
12.7 Engineering Appointments – Heating, Ventilation, and Air Conditioning Replacement Program Extension
12.8 Fiscal Year 2020 Supplemental Appropriation and Amendment to the Fiscal Years 2019-2024 Capital Improvement Program – School Security Systems
12.9 Utilization of the Fiscal Year 2020 Provision for Future Supported Projects
12.10 Concentration of Poverty School Grant Program
3:45 pm: Monthly Financial Report
13.1 Monthly Financial Report
4 pm: Items of Information
14.1 Construction Progress Report
14.2 Legal Fees Report
14.3 Minority-, Female-, Disabled-owned Business Procurement Year-to-Date Report for Fiscal Year 2020 through September 30, 2019
4:05 pm: Board of Education Items
15.1 Future Closed Session Resolution
15.2 Report of Previous Closed Session
15.3 Minutes for the October 23, 2019, Work Session
15.4 Previous New Business Item: Grade 3 Literacy Data
15.5 New Business
4:20 pm: Informational Summaries
16.1 Informational Summary for the October 28, 2019, Meeting
4:25 pm: Adjournment

MCPS Board of Education Day Business Meeting 11/12/2019 https://t.co/j36ZzIXYdS

— Moco BOE (@mocoboe) November 12, 2019