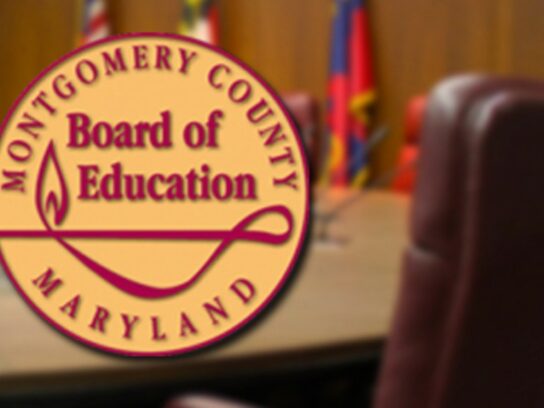 The Montgomery County Public Schools Board of Education (BOE) seeks candidates to fill the District 3 seat, which has been vacant since Patricia O'Neill's death in September.
District 3 includes parts of Bethesda, Chevy Chase, Kensington and Potomac. Applicants cannot work for the school system.
Applications are due by Nov. 5 at 5 p.m. and must include a signed letter why the applicant wants to serve and evidence they understand the workload and time commitment involved. They should also include personal history and relevant civic, professional and other experience. This could include a resume.
Applicants must certify they are registered to vote in District 3.
This information should be mailed, hand delivered or emailed to the Board of Education, 850 Hungerford Drive, Room 123, Rockville, Md 20850. The email address is District3Vacancy@mcpsmd.org. Names and correspondence of all applicants will be available for public review.
The board expects to interview candidates around the end of November.
O'Neill's term ends in November 2022.
The Board of Education is seeking applicants to fill the vacancy in District 3 created by the passing of Mrs. Patricia O'Neill in September. District 3 encompasses parts of Bethesda, Chevy Chase, Kensington, and Potomac. Learn more: https://t.co/wm4HXwhk9i

— Moco BOE (@mocoboe) October 8, 2021