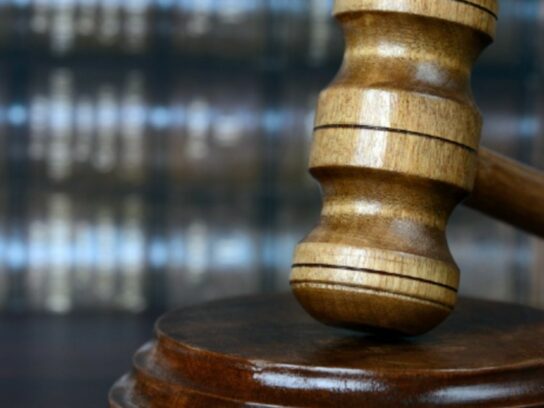 Philip Mauricio Kantor, 48, of Boyds pleaded guilty to two counts of second-degree rape and one count of third-degree sex offense on Tuesday, according to the Montgomery County State's Attorney's Office.
In Jan. 2019, a woman reported a rape that occurred after she went to Clyde's of Chevy Chase on Wisconsin Avenue, according to a release from the State's Attorney's Office. The victim said she went to the restaurant and Kantor approached her to offer to buy drinks for her and musicians who were performing. She remembered drinking liquor Kantor gave her but does not remember what happened afterward, the State's Attorney's Office said. She remembers waking up later and recalled Kantor raped her twice while she was unable to move. The victim fell asleep and woke up more than once, and she felt groggy and disoriented. The State's Attorney's Office said she woke up and tried to get her clothing but had a leg injury and could not. Kantor helped her collect some of her things.
He told the victim he was "Phil." They both left the apartment they were in and Kantor went to a nearby Chipotle to get a pen. He wrote his name and phone number on a Chipotle business card and asked the victim to call him to see if he found her cell phone. They walked from Chipotle to a Whole Foods close-by, and the victim took a cab home, the State's Attorney's Office said. She later went to Shady Grove Adventist Hospital and underwent a Sexual Assault Forensic Examination (SAFE). It found contusions on her body, according to the release, as well as tissue trauma to her knees. The victim asked to not have police involved at that time. After going home, she tried to find Kantor's full name and address online, and found "Philip Maurice Kantor" on the Maryland Sex Offender Registry website with a photo matching the man who she remembers raped her. The State's Attorney's Office said he was on the site for two third-degree sex offenses involving child sexual abuse.
The victim then contacted the hospital and asked for a police investigation. A detective obtained Kantor's address and watched surveillance footage from his apartment building. Kantor left the building alone the night of Jan. 26, 2019 and came back around 2:15 a.m. with the victim. She looked unsteady and seemed to be pushing Kantor away, according to the release, while he seemed to be trying to get her inside the building. They were seen getting onto an elevator while the victim looked like she was crying and being pulled by Kantor. Detectives obtained Kantor's Maryland Vehicle Administration (MVA) photo, which matched the man in the surveillance footage and the same Kantor on the Maryland Sex Offender Registry website. Police searched his apartment on the strength of a warrant and found items including the victim's iPhone which had a photo of Kantor forcing the victim while she appeared unconscious. Police obtained another warrant to take a DNA sample from Kantor, and his sperm was found on the victim through the hospital examination.
Three other victims came forward after Kantor's arrest and following media coverage, per the release. A woman said that in 2007, Kantor raped her at his home on Kenilworth Avenue in Garrett Park. She reported the rape at the time and underwent a sexual assault forensic examination at Shady Grove Hospital, however results were inconclusive, the State's Attorney's Office said.
She was at a bar in Washington, D.C. with her friends and was intoxicated after drinking alcohol. Kantor approached her and gave the victim his phone number. He bought her and her friends shots and the victim remembers talking to him before blacking out. She woke up sick and in pain in his bathroom the next morning. Kantor told her they "fooled around" when she asked if they had intercourse. In April 2019, the victim was interviewed again and her account was consistent.
In May 2019, a woman told police Kantor raped her in 2010 at his home on Willard Avenue in Chevy Chase. The victim's friend was dating Kantor and the victim was out with the two. She had a drink with them at a bar and does not remember leaving or getting back to his apartment. The victim's friend woke up and witnessed Kantor raping the victim while she was unconscious. The friend pushed him off of her and woke up the victim. She could not walk and her friend helped her leave, the State's Attorney's Office said.
"This defendant preyed on innocent women and is a threat to the safety of our community. Following his lengthy prison sentence, Philip Kantor will be on the sex offender registry for the remainder of his life. We thank the victims who courageously came forward and Assistant State's Attorneys Frank Lazzaro and Dermot Garrett for their work in securing this guilty plea," Montgomery County State's Attorney John McCarthy said in the release.
Kantor has a sentencing hearing Dec. 17 and a judge is expected to impose a 20-year sentence that was agreed upon, according to the State's Attorney's Office.