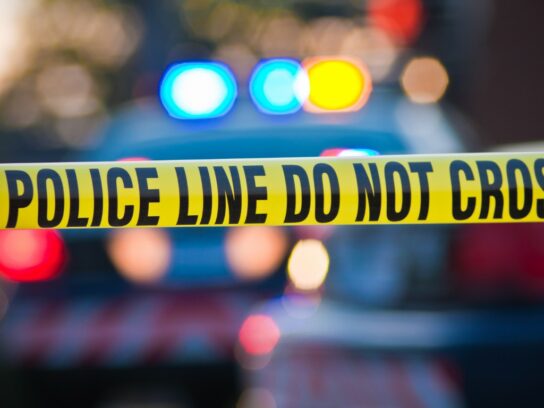 Montgomery County Police Department announced that a driver involved in a hit-and-run on Oct. 7 turned herself in to police on Tuesday.
The hit-and-run occurred Oct. 7 at around 2 a.m., according to an MCPD statement. Police were dispatched to a parking lot in the 900 block of Rose Avenue in Rockville.
Witnesses told police that a woman driving a black Nissan "exited the parking lot at a high rate of speed, striking several people, including a female victim who had fallen underneath the vehicle." The driver drove through the parking lot gate and fled the scene, witnesses told police.
The driver involved in a hit-and-run on Oct. 7, turned herself in at the Montgomery County Police Department warrant trailer on Tuesday, Oct. 12.
Natalie Nicole Quiroz has been charged with first-degree assault & other traffic-related charges.https://t.co/NTGSTjpPCj#MCPNews pic.twitter.com/j3skQpfih7

— Montgomery County Department of Police (@mcpnews) October 13, 2021
An MCPD investigation identified Natalie Nicole Quiroz, 21, of Brunswick, Md. as the driver of the Nissan. She faces charges of first-degree assault, reckless driving, "failure to use due care to avoid pedestrian collision, failure to stop at scene involving bodily injury, failure to remain on scene, and other traffic-related charges."
Maryland court records show Quiroz has been found guilty of previous traffic charges including failure to stop at a stop sign line and failure to drive on the right half of the roadway in Rockville in August 2019. The State of Maryland charged Quiroz with driving while holding her cellphone in May 2021. There is also still an active case in the District Court for Montgomery County about Quiroz's charges for driving 100 mph in a 60 mph zone on Dec. 9, 2020.
Police say Quiroz was released on bond for the hit-and-run incident.
"WE WANT JUSTICE": The family of Vanessa Moya, 24, says she's in critical condition after being run over by a car twice in a parking lot at Pike & Rose in North Bethesda. Montgomery Co Police say they're looking for the driver who took off. More at 5/6p @nbcwashington pic.twitter.com/VFOXPEUDAS

— Aimee Cho (@AimeeCho4) October 8, 2021
NBC4 spoke to the family of 24-year-old Vanessa Moya, the victim who was run over on Oct. 7. She is suffering from a broken pelvis, sternum, and ribs, NBC4 reports. A GoFundMe page has been started for Moya's medical expenses and so far it has received more than $8,500 in donations.