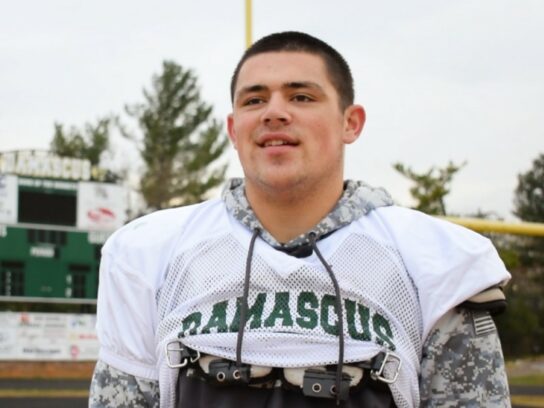 The fact that the nation's top-rated high school football player — Damascus defensive lineman Bryan Bresee — made the biggest play of the game came as no surprise.
What was stunning was that the Clemson-bound senior clinched the win for the Hornets on offense…as a running back.
With just over a minute to go in the 3A third round playoff game and a 23-13 lead against rival Franklin, Damascus had the ball on their opponent's 34 yard line. It was 4th and 4 and the Hornets decided to go for the first down bringing in Bresee at tailback — all 6 foot, 5 inches and 290 pounds of him. And the rest was internet magic.
Bresee didn't settle for a first down. His memorable 34 yard touchdown rumble, carrying defenders along the way, sealed a 30-13 victory for Damascus over their rivals. The senior's final play in his final home game will not soon be forgotten.
The Hornets advance to the Maryland 3A state semi-final at Huntingtown on Friday.
Big man on the move!!! https://t.co/yfM1nOaRUZ

— Bryan Bresee (@bryan_bresee) November 23, 2019