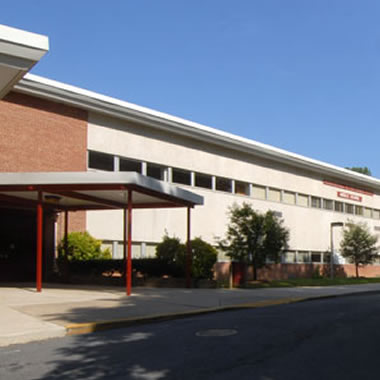 The Col. E. Brooke Lee Middle School in Silver Spring moved closer to rid its ties with a state and county politician from the early 1900s whose company developed racially-restricted properties.
During its Sept. 10 meeting, the Montgomery County Board of Education added the name of Brigadier General Charles Edward McGee of Bethesda, a retired fighter pilot who was a Tuskegee Airman from World War II, to its list of three others. They are Josiah Henson, who before becoming an author and abolitionist was enslaved in Montgomery County; Katherine Johnson, a renowned mathematician credited with helping to make the the 1969 moon landing possible; and Odessa Shannon, the first African American woman to serve as an elected official in Montgomery County.
Those four names will now go to a school naming committee at the middle school, which is expected to rank those names, and up to two more, in order of their preferences. That list will be given to the BOE, which is expected to vote on the new name at its Nov. 10 meeting.
Board of Education Passes Resolution to Rename Col. E. Brooke Lee Middle School