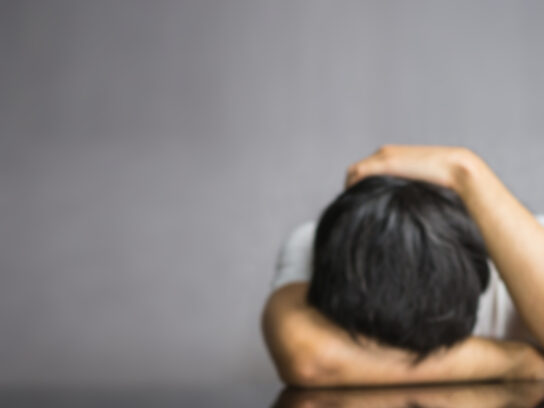 During September, National Suicide Prevention Awareness Month, the Montgomery County Department of Health and Human Services' Behavioral Health and Crisis Services is posting daily messages on Twitter and Facebook to bring more awareness about what resources the county has to offer.
Between July 1 and Aug. 15, nearly 400 county residents went to the emergency room because of self-injury or suicidal thoughts, according to DHHS, which noted that during the global pandemic, many people are more anxious and more depressed.
Between 2010 and 2018, the suicide mortality rate increased by 63 percent in Montgomery County, compared to 23 percent statewide and 17 percent in the United States. According to national data, people between the ages of 15 and 34, Hispanics, Asian-Americans and African-Americans are most at risk for death from suicide.
"One suicide is too many," said Dr. Raymond Crowel, director of DHHS. "If you or someone you know needs help, reach out."
For the past two years, DHHS, in partnership with Montgomery County Public Schools and EveryMind, Inc., launched BTheOne.org to address teen suicide and substance abuse prevention and provide resources. Nationally, suicide is the second leading cause of death for 15- to 24-year-old young adults. The website, designed by 19-year-old Ray Crist, is aimed at helping teens understand how they can help themselves or someone they know who may be contemplating suicide.
If you or someone you know is in crisis, please call the national Suicide Prevention Lifeline at 1-800-273-8255 or call the County's 24-hour Crisis Center at 240-777-4000.
September is National Suicide Prevention Awareness Month. Raise awareness for suicide prevention and treatment, know the risks and warning signs and what to do in a crisis. Visit https://t.co/smbWCh6Fd5 for more information. #suicidepreventionawareness pic.twitter.com/qo4LjdBZUW

— Montgomery County DHHS (@MoCoDHHS) September 11, 2020
Racial disparities in health are real: Black / African American women represented 22% of all births in MoCo last year but experienced 36% of infant losses. Find more info in the Fetal & Infant Mortality Review Board's annual reporthttps://t.co/1eAD6aaeDJ pic.twitter.com/EilPoda6bh

— Montgomery County DHHS (@MoCoDHHS) September 10, 2020