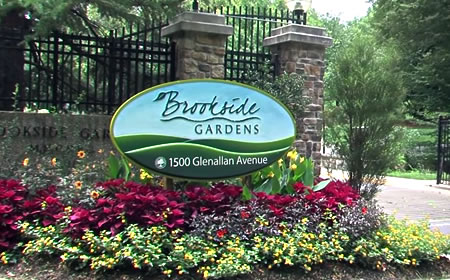 Brookside Gardens is holding their online plant sale of summer annuals Saturday, June 20.
Within this sale, individuals have access to pre-selected flats. All flats include 15 plants in 4" pots. 
The Montgomery Parks website states, "If you don't need 15 plants – arrange with your family or neighbors to share a flat! A flat of plants typically covers 15 to 18 sq feet, spaced at one plant per square foot. They also make great container plants. We are also offering cannas, crotons, banana trees, cordyline, caladiums and papyrus plants in assorted size individual pots. Our staff will select the plants for your mixed flats and we cannot allow exchanges for this sale."
Making A Purchase
Place the order and pay for the plant(s) through Active Montgomery. Plants for sale can be found under Brookside Gardens Plant Sale, Activity #87666. Place the desired plant(s) in your cart and continue shopping until ready to check out. All buyers must have an Active Montgomery Account. Individuals will not have one if they have not attended a program or class through Brookside Gardens, Montgomery Parks, or Recreation Departments.

All buyers must register for a pick-up time slot in Active Montgomery before finalizing their order. Time slots include: 
9:30 a.m. to 12 p.m.

12 p.m. to 2 p.m.

2 p.m. to 4:30 p.m.
All curbside pick-ups will take place at the Production Greenhouses. All buyers will receive directions in their receipts. 
When picking up the plant(s), individuals are encouraged to practice social distancing. Masks are highly recommended. All buyers are also encouraged to bring a box or protective covering to prevent the plants from making their vehicle dirty. 
To order now and view the plant list, visit https://www.montgomeryparks.org/parks-and-trails/brookside-gardens/online-plant-sale-at-brookside-gardens/
Brookside Gardens is offering its Online Plant Sale of summer annuals THIS SATURDAY ONLY!

Order your pre-selected flat of fifteen plants on our website then pick up Saturday from 9:30 am to 4:30 pm.

Sun and shade plants! Cannas to crotons! Order now: https://t.co/a74e9rVn8Y. pic.twitter.com/nFj3kIqJ70

— Montgomery Parks (@MontgomeryParks) June 18, 2020