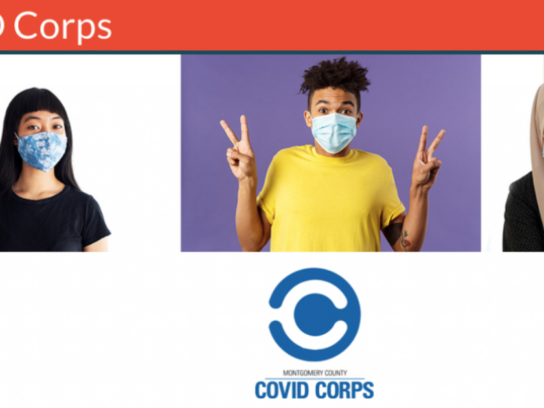 COVID Corps is a new summer employment program put in place to create a pathway between service and recovery for county residents ages 16-23. Members will be working to support the county's response to COVID-19. 
This program is a part of the county's economic development and recovery plan for youth. High unemployment rates have led to fewer job opportunities and officials say this is a unique approach to the economic recovery while addressing the county's coronavirus recovery efforts.
Montgomery County is looking to quickly hire, train, and deploy participants. County Executive Marc Elrich discusses how the COVID Corps is expected to help the local community.
According to a county press release, available positions in the COVID Corps include:
Food Security including but not limited to supporting County, Montgomery County Public Schools, and other food-serving organizations package, distribute and deliver meals to vulnerable populations;

Community Outreach & Translation assistance with the Montgomery County Volunteer Center and efforts of other non-profits in need;

Tech Connect teaching and mentoring seniors how to use technology and online resources and opportunities to stay connected;

Operational recovery assisting County departments prepare for employee's return to work through inventorying, sanitizing of vehicles, installation of social distancing signage, re-configuring spaces as well as serving as greeters and counters;

Special Projects in which crews can respond quickly to urgent eligible project requests from County non-profits and County agencies.
County officials say the hourly rate for these positions is $14 per hour. Interested individuals should apply through the county's iRecruitment system and search IRC44327.
Looking for a summer job? @MoCoRec is hiring! https://t.co/SLqmxmbZSN ⬇ https://t.co/x2tVCOiv72

— Montgomery County MD (@MontgomeryCoMD) June 18, 2020