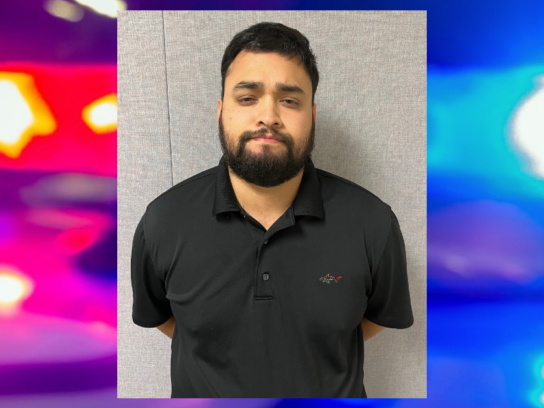 Detectives from the Major Crimes Division arrested and charged a Burtonsville man in connection with two armed bank robberies, according to a Dec. 4 press release from the County Police Department.
On Nov. 19, 28-year-old Israel Edenilson Ramirez allegedly entered the Bank of America in the 2600 block of University Blvd. West in Wheaton. Employees said he requested to speak to a manager. Once inside the manager's office, Ramirez allegedly displayed a handgun, fired a round and demanded money. The manager complied, gathering money from behind the teller counter and handing it over. Ramirez allegedly fired one additional round into the wall before fleeing the scene.
On Nov. 24, detectives released surveillance photos from the incident and requested the public's help in identifying the suspect.
On Dec. 3, Ramirez allegedly committed a second armed robbery at the Capital One Bank located in the 15600 block of Old Columbia Pike in Burtonsville. In this incident, Ramirez allegedly displayed the handgun and fired several rounds upon entering the bank. He then allegedly approached the teller, demanding an undisclosed amount of money. Once the teller delivered, Ramirez allegedly fled the scene.
Later that same day, detectives applied for and received an arrest warrant charging Ramirez with armed robbery, first-degree assault, use of a firearm in the commission of a felony and second-degree assault.  Detectives then apprehended Ramirez in Prince George's County. They also executed a search and seizure warrant at the Ramirez residence, where they recovered items of evidence.
Ramirez is being held without bond at the Central Processing Unit. If convicted of all four offenses, he faces a maximum prison term of 75 years.