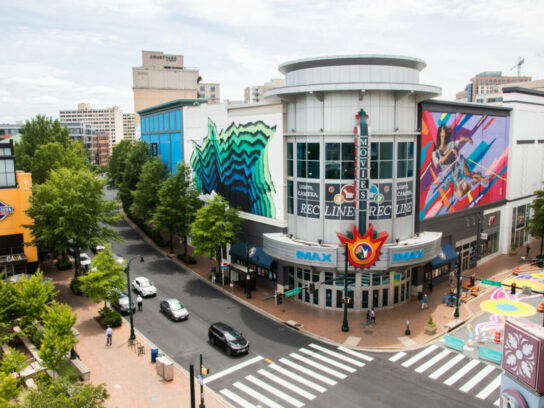 With growing crime concerns in the Downtown Silver Spring area, there are mixed reactions on a proposal for late night businesses to develop crime prevention plans. 
On Tuesday, the council held a meeting to hear from those for and against this public safety measure. Bill 14-23 would require businesses like bars and lounges that are open between midnight and 6 a.m. to submit a plan. The plan then would have to be approved by the police department. 
Additionally, the businesses with higher calls for service could be asked to install more security cameras and lighting, hire trained security, and ensure windows are clear of any obstructions. 
These businesses would also have to provide Montgomery County Police (MCP) with video recordings when needed to investigate a crime. The bill also outlines the possibility of businesses to search customers. 
Jane Redicker, President of the Greater Silver Spring Chamber of Commerce, testified on Tuesday and says this bill is another effort to address crime as a community. 
"We also ask for legislation to make sure that establishments in places that require a high police presence, a high number of police calls also do their part to assure safety for the whole community," said Redicker. This bill is just another step toward that direction toward a safe environment for everybody to enjoy. 
Some businesses prior to this bill's introduction had already implemented similar plans and say they have seen a reduction in incidents. Other business owners though, such as Jackie Greenbaum of Quarry House question if late night businesses really are the cause of crime. 
"I consider us the victim of street crime, certainly not the cause of it," said Greenbaum. "Our patrons and staff of our establishment need protection. Not to be burdened with the job of public safety. We can't afford it. We don't have the skills and we shouldn't have to. Public Safety is the government's job, it's your job."
This bill was introduced last month and follows a series of crimes such as the murder of a 62-year-old man at the Wayne Avenue Parking Garage in December. County Executive Marc Elrich says he is in support of this legislation. 
"When passed, this bill will be another tool to help keep the community safe by relying on our businesses that cater to a late-night crowd to be part of the solution," said Elrich. 
Some residents, such as Dr. Robert Veiga of the Silver Spring Justice System, oppose the bill saying it gives too much power to the police departments and hurts Black and Brown businesses. 
"It gives the police the power to decide which black and immigrant owned businesses can operate by giving the police the sole authority to approve each business safety plan," said Dr. Veiga. "And by entrusting them to designate their location as a "priority area" with no checks on this power, no appeal process or even a plan for oversight or data collection."
The consequences for businesses not following this plan could result in fines or shutdowns. 
A work session is scheduled for March 27.