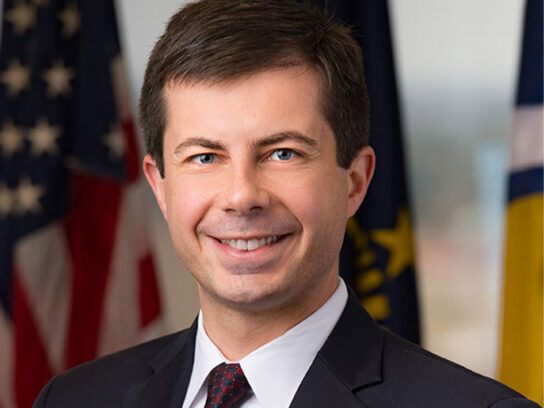 Democratic presidential candidate Pete Buttigieg, mayor of South Bend, Ind., is attending two private campaign fundraisers in Chevy Chase on Saturday, Oct. 19.
The first event is a private reception in Chevy Chase at 1:30 p.m. According to Buttigieg's campaign website, it's hosted by David Adelman, Nuala O'Connor and Peter Bass, Congressman Don Beyer (D-Va.), Julie T. Katzman and Anthony Lake, Alfred H. Moses, Lou Ramos, Yanev Suissa, and Susan Turnbull.
Later in the day, Buttigieg will attend an evening reception at the home of Tim Shriver and Linda Potter in Chevy Chase. It's also hosted by Sarah Guinan Nixon & Bob Nixon, Vicki Kennedy, Suzan Kovarick, Marina and Joe McCarthy, Mark Nichols, Ambassador Tod Sedgwick, and Ruth Sorenson.
Both events come with a pretty hefty price tag. There are four tier levels of tickets: the champion ticket tier costs $2,800 and includes a photo with Buttigieg; the "advocate" ticket costs $1,000; the "supporter" ticket costs $500; and the "guest" ticket costs $250.