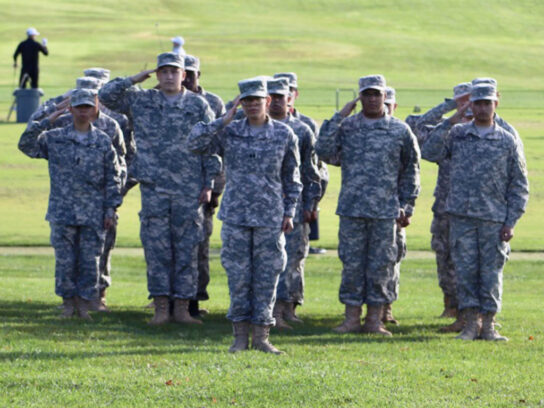 More than 30 students involved in Magruder High School's Army Junior Reserve Officer's Training Corps (JROTC) program came out to the first-ever Eagle Battalion Charity Golf Event at Blue Mash Golf Course in Laytonsville on Wednesday.
The event was organized by the Eagle Battalion Booster Club, a nonprofit that raises money for the Army JROTC program. Before the golfing began, the JROTC cadets performed a color guard presentation that included a tribute to four alumni from the program who died in action.
https://www.instagram.com/p/B3Z1jZKh9cX/
MyMCMedia attended the festivities and talked to Lt. Colonel Eric Atherton, the senior instructor of the Magruder Army JROTC program; Dana Noga-Grubb, president of the JROTC Eagle Battalion Booster Club; as well as three of Magruder's JROTC cadets: freshman Mikayla Ralston, junior Freddy Aguilar, and senior Gabriela Munson (also the program's Battalion Commander).
Here's a look at the event: