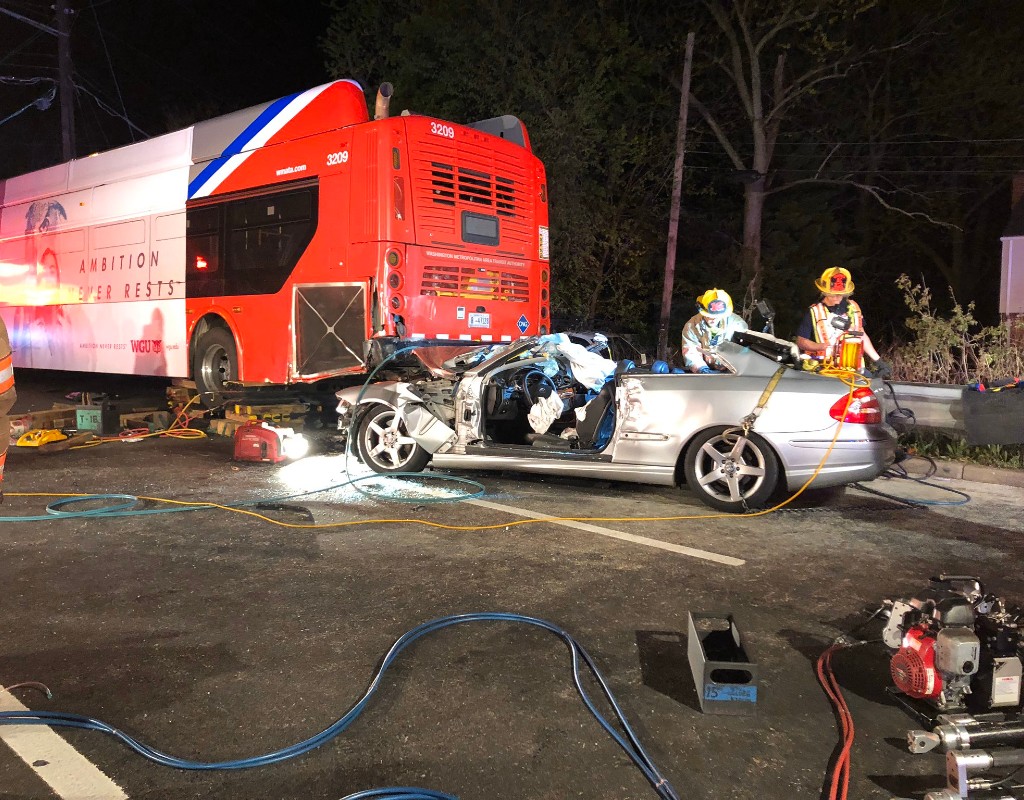 Car Crashes Into Metro Bus Injuring Three People
A car crashed into the back of a Metro bus at about 10 p.m. Monday night leaving the three people inside the car severely pinned, according to Montgomery County Fire and Rescue Service Chief Spokesperson Pete Piringer.
ICYMI (4/13) ~10p New Hampshire Av & Oakview Dr, collision with entrapment, 3 car occupants were pinned in vehicle that struck rear stopped Metro bus, 3 extricated (final patient was extricated just before 11p) @MCFRS_EMIHS transported several trauma patients @The1stBatt pic.twitter.com/Vm9rb2mXu2

— Pete Piringer (@mcfrsPIO) April 14, 2020
The crash occurred on New Hampshire Avenue and Oakview Drive. All three people pinned inside the car were freed and transported to the hospital. They suffered traumatic injuries, according to Piringer.
We will continue to update this story as more information comes in.