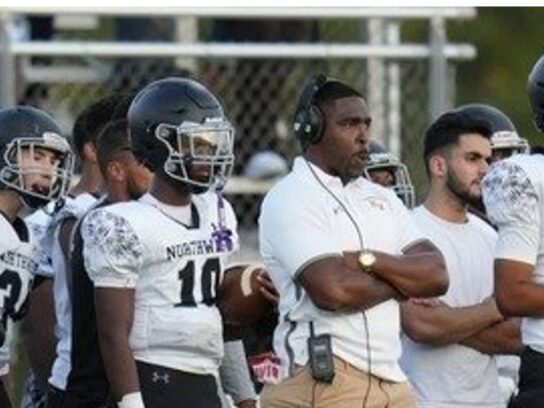 Former Northwest High School Football Coach Travis Hawkins confirmed that the assault charge filed against him in Montgomery County District Court has been dropped in connection with a bench-clearing fight during a Sept. 16 football game against Gaithersburg High School.
In a tweet, he called it "a small win" that the charges were dropped.
He is no longer permitted to coach in Montgomery County Public School District, he said, noting that since he never was a teacher there, the technical term is that his position was vacated.
"At the moment, I am not eligible to be a coach," he told MyMCM.
He hasn't decided if he will seek a new coaching position, but said, "If I did, it would be outside of Montgomery County Public Schools."
Hawkins called it "a wonderful thing" that almost 5,000 people have signed a petition on Change.org calling for his reinstatement.
When asked to comment on the fight and his role in it, Hawkins replied, "The eye in the sky don't lie," adding, "I can't answer those questions at the moment."
Hawkins, 31, is a Montgomery County native who played cornerback at Quince Orchard High School where he graduated in 2009. He then played for the University of Maryland and the University of Delaware. Hawkins played pro football for four years including one season with the New England Patriots in 2014.
Related Post
Petition Calls for Reinstatement of Northwest Football Coach