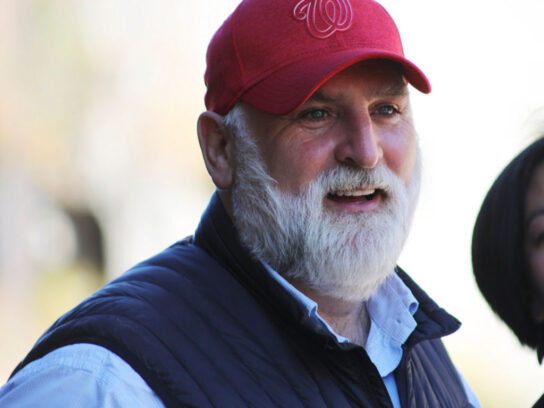 Chef and Bethesda resident José Andrés brought his non-profit World Central Kitchen (WCK) to Baltimore to feed residents after a house explosion Monday killed two people and damaged many homes.
WCK's @kwamerose reporting in late last night from Baltimore where search & rescue crews continue to look for those missing. We served 600 meals last night to first responders and affected residents, many returning from the hospital. We will be back today. pic.twitter.com/UTT4FD80sX

— World Central Kitchen (@WCKitchen) August 11, 2020
WCK feeds people in areas suffering from natural or man-made crises. It provided meals to Puerto Ricans after Hurricane Maria and to Washington, D.C. federal employees during the government shutdown, according to WCK's website.
The non-profit also went to Beirut, Lebanon where a massive explosion on Aug. 4 killed at least 220 people. During the COVID-19 pandemic, Andrés donated 4,000 N95 masks to George Washington University Hospital and MedStar Georgetown University Hospital, distributed meals at The Children's Inn at NIH and fed quarantined cruise passengers in Japan and California.
"The best thing is to give" — WCK founder @chefjoseandres checking in from Batchig restaurant in #Beirut with Chef Aline! Her team has prepared 2,000 fresh meals today & José is delivering 150 sandwiches, salads and rice bowls to firefighters working at the port. #ChefsForBeirut pic.twitter.com/sNAlObgVrM

— World Central Kitchen (@WCKitchen) August 11, 2020