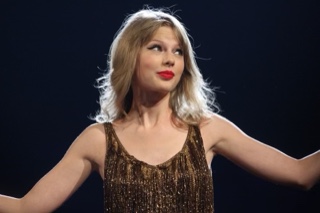 The most famous chef on the planet is trying to coax one of the most famous singers on the planet to come to Washington, D.C. And he's offering a culinary reward.
Bethesda chef and humanitarian José Andrés reached out to Taylor Swift recently via Twitter asking the 11-time Grammy winner to add a show in Washington, D.C. to her 2023 The Eras Tour. Andrés tweeted at Swift after she announced eight additional shows to her 2023 tour: "Taylor? And Washington, D.C. please? I'll cook for you?"
Currently, the closest Swift comes to DC is three shows in Philadelphia May 12-14 and three shows in East Rutherford, NJ May 26-28. The tour begins March 18 in Glendale, AZ.
Swift has not replied – at least on Twitter – and it is unclear whether she is considering adding a show in D.C. One thing is clear: if Swift does decide to come here, she will be fed well.
.@taylorswift13 Taylor? And @washingtondc please? I'll cook for you?🙏🥹👨‍🍳😇 https://t.co/XifaZvYtTs

— José Andrés (@chefjoseandres) November 4, 2022