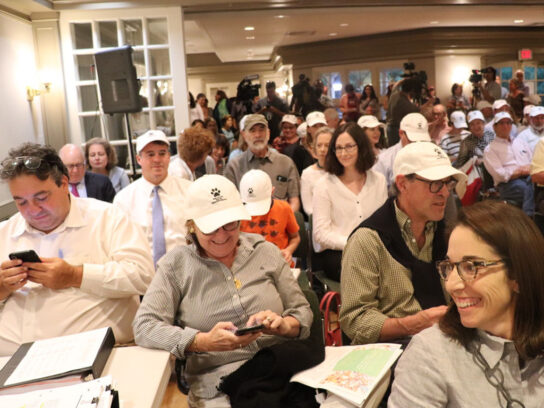 Several Chevy Chase Village residents attended a Board of Managers hearing on Monday, many of whom were hoping to save the dog park area in Brookville Road Park.
But the Board of Managers ultimately voted to disestablish the dog park, meaning the fence will come down and there will be no off-leash area for dogs anymore. Many residents walked out after the vote and felt the Board was barking up the wrong tree.
Gary Crockett, the treasurer for the Board of Managers, did not appear on camera, but he spoke to MyMCMedia after voting to disestablish the park.
"At the end of the day, everybody thinks that the dog park is a wonderful place, but we don't have a suitable location for one in the Village and that's what it was all about."
Previous Post: