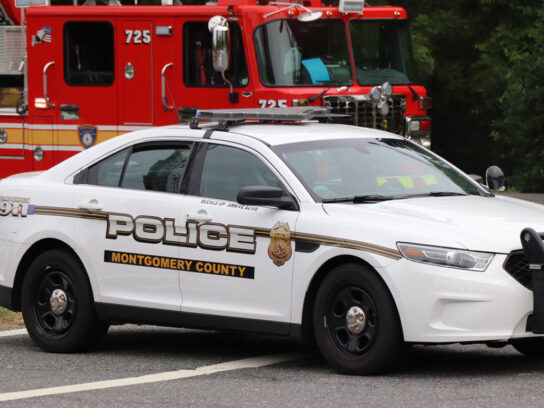 A Chevy Chase woman has died from injuries sustained after she crashed into a tree last September. Montgomery County Police said Tuesday that 61-year-old Mary Frances Walsh succumbed to her injuries and died on Feb. 3.
At about 6:53 p.m. on Sept. 23, 2021, officers and fire rescue service responded to the single-vehicle collision on Montgomery Avenue near East West Highway.
Police said the front end of the 2014 Audi Q5 was in flames and the cabin was filled with smoke, and Walsh was trapped inside. An off-duty officer and good samaritan removed her from the car. A 14-year-old passenger in the car was able to exit after the collision and was taken to a hospital with minor injuries. 
Walsh was taken to a hospital with serious injuries after the crash and had been getting medical treatment since the event, police said. The department said she was admitted to a hospital this month for complications stemming from injuries. 
Driver Loses Life Following September 2021 Collisionhttps://t.co/kcnhiPHeXQ#mcpnews pic.twitter.com/gCV7GVTU6h

— Montgomery County Department of Police (@mcpnews) February 15, 2022