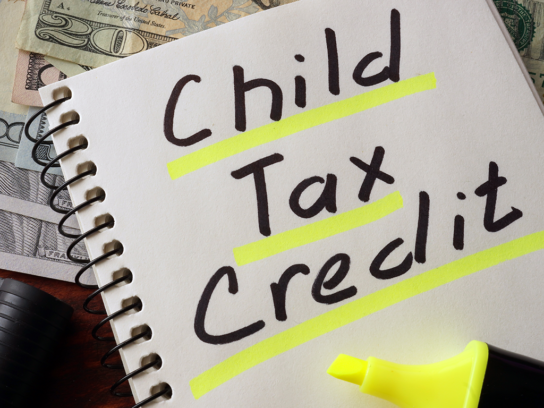 Many working families across the nation are about to receive monthly payments to support childcare needs beginning July 15.
Included in the American Rescue Plan, which President Joe Biden signed into law in March, is an expanded Child Tax Credit, which increases the credit to $3,600 per child for children ages 5 and under, and $3,000 per child for children ages 6 through 17.
From July 15 through September, qualifying families will start receiving $300 per child ages 5 and under, and/or $250 a month per child ages 6 through 17. Families will receive their remaining Child Tax Credit when they file their 2021 tax return.
MyMCM spoke to U.S. Rep. David Trone (D) of Maryland, who represents District 6 (which includes Gaithersburg), about how the credit will help his constituents.
Trone said that the tax credit will benefit 130,500 children in District 6—6,400 of whom will be lifted out of poverty.
Single tax filers making below $75,000 qualify to receive the full credit. Those who aren't sure if they qualify for the credit, can check using this IRS tool. Trone said in a statement, "A head of a household with an income below $112,000 and married and jointly filing couples with an income of below $150,000 will also qualify for a full credit."
Trone said to MyMCM, that this increased tax credit is only guaranteed for the 2021 year, but he would like to see it become permanent. He said Biden's American Family Plan proposes continuing the payments beyond this year. Trone said Congress may not act on American Families Plan until October, but he expects that it will pass in the House of Representatives.
Here's more information on the credit from the White House:
On July 15th, nearly all working families will start seeing $250 to $300 per child automatically deposited in their bank accounts or sent to their mailboxes. #ChildTaxCredit THREAD: 1/7 pic.twitter.com/bx25VGzhLY

— The White House (@WhiteHouse) June 21, 2021
Who qualifies for the #ChildTaxCredit?

Nearly all families with kids will qualify. Couples making less than $150,000 and single parents making less than $112,500 qualify for the full benefit. Those with higher incomes may qualify for a smaller benefit or no benefit. 3/7

— The White House (@WhiteHouse) June 21, 2021
What if I didn't file taxes?

For those who didn't earn enough income to be required to pay taxes, you can use the Non-Filers tool to sign up for the #ChildTaxCredit.

If you're late filing taxes, you can still file a return to get monthly Child Tax Credit payments in 2021. 5/7

— The White House (@WhiteHouse) June 21, 2021
Learn more about the #ChildTaxCredit and spread the word at https://t.co/P8gN7UpNzf

— The White House (@WhiteHouse) June 21, 2021
Here's information on how to unenroll from receiving monthly payments:
Some families may prefer to wait until the end of the year and receive the entire #ChildTaxCredit instead of receiving advance payments. An #IRS tool lets them do just that: https://t.co/Qt9TAuNUn3 pic.twitter.com/z21NjfQy0l

— IRSnews (@IRSnews) June 28, 2021
Related Post:
County to Receive Millions in Aid Through Biden's COVID-19 Relief Bill