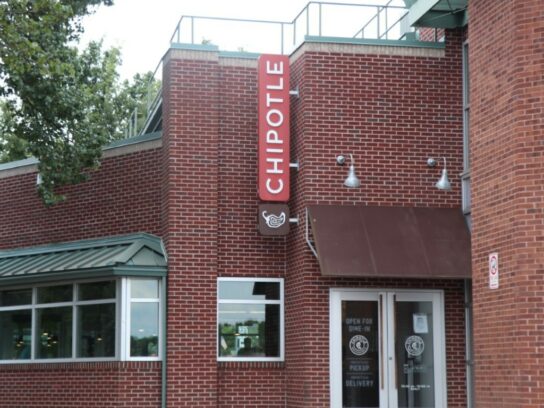 Chipotle is bringing more jobs to Montgomery County.
The fast-casual Mexican grill announced Thursday that they will hire approximately 10,000 new workers nationwide over the next few months to accommodate brand growth amid COVID-19.
At least 50 positions will open in Montgomery County alone, said Erin Wolford, Chipotle's senior director of external communications. New positions will include several hourly and salaried management jobs.
The company is also currently opening Chipotlanes, a drive-thru and digital order pick-up option. At least 11 restaurants that opened during the first quarter opened a Chipotlane, an initiative expected to grow to more than 60% of new Chipotle restaurants. There are currently 100 Chipotlanes nationwide.
https://www.instagram.com/p/CCt0IY4DkkC/
"Customers want convenience and appreciate the ability to personally retrieve their orders without leaving their car," said Scott Boatwright, the company's chief restaurant officer. "With a dedicated team and kitchen devoted to digital orders, we need to continue to grow our workforce to support the increasing demand, especially in locations featuring a Chipotlane."
Despite the pandemic, the fast-casual Mexican chain reported gains for the first quarter, with year over year sales growing by more than 80 percent.
At least 8,000 workers have been hired since the company kickstarted its 'We Are Open. We are Growing. We Are Hiring' campaign in May. Since January, the company has received over 700,000 job applications.