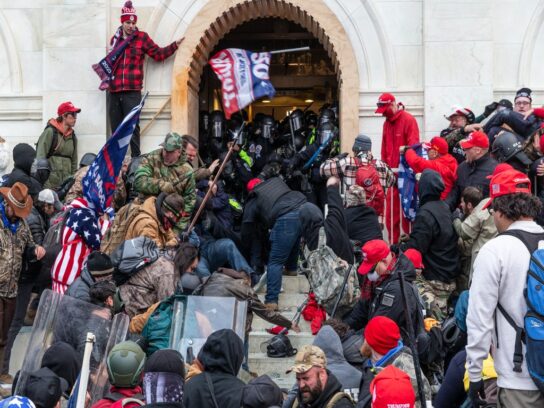 A Clarksburg man who harassed a Capitol police officer during the Capitol riots on Jan. 6, 2021 pleaded guilty on Tuesday to one felony count of civil disorder.
According to a press release from the Department of Justice, David A. Blair, 27, shouted at a police officer and threw a lacrosse stick at his chest. The lacrosse stick was attached to a confederate flag.
As Blair moved towards the Capitol, the press release said, he yelled words to the effect of, "hell naw, quit backing up, don't be scared."
He was arrested on Feb. 19, 2021 and will be sentenced on July 13. Blair faces up to five years in prison and a fine of up to $250,000.
The Capitol riot investigations continue. Anyone with any information is encouraged to contact 1-800-CALL-FBI (800-225-5324) or visit tips.fbi.gov.