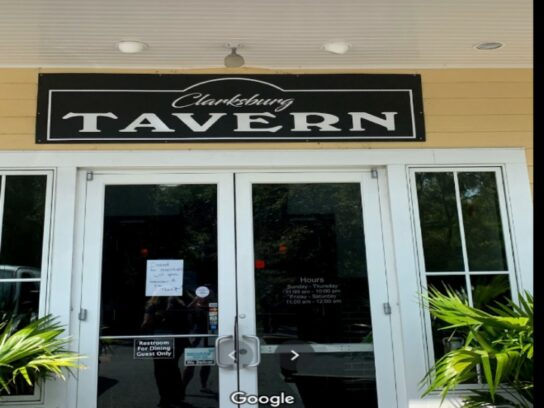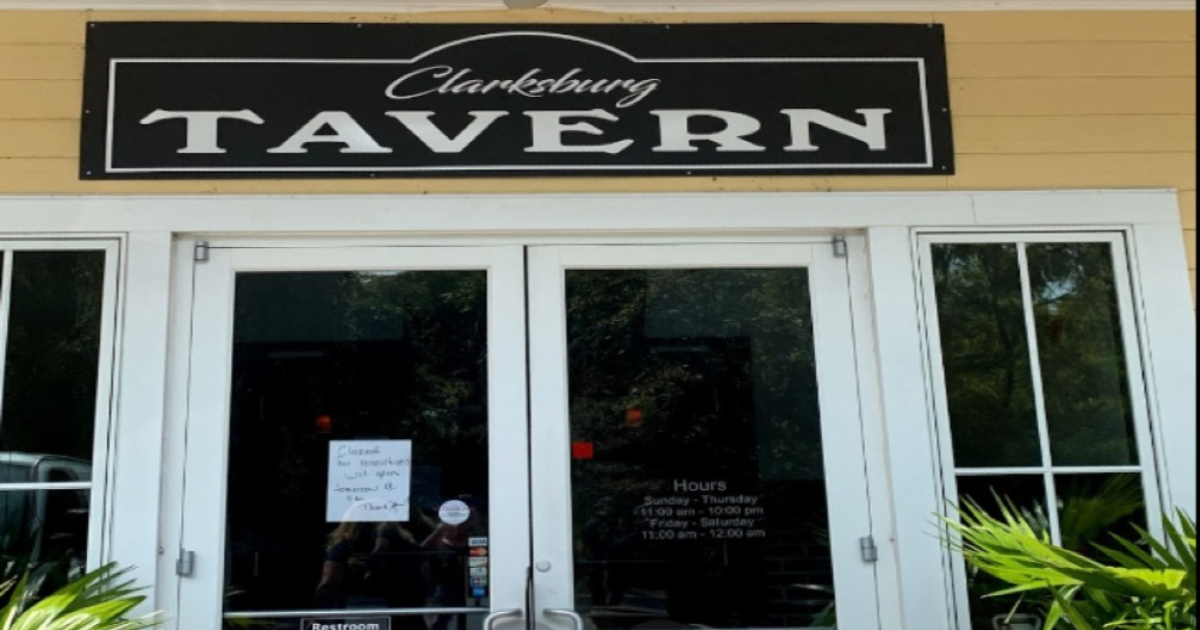 A Montgomery County Department of Health and Human Services inspector revisited the Clarksburg Tavern and determined it was no longer in violation of county and state orders concerning COVID-19.
According to the report, the inspector visited the Tavern on Jan. 22 and determined that it was in compliance.  At the time of the visit, according to the inspector's report, no indoor dining was observed and no customers were observed inside the restaurant.
The inspector also noted social distancing rules were being observed and members of the staff were wearing facial coverings.
The Tavern, on Frederick Road, which was the scene of a recent "USA Themed Party" sponsored by Robin Ficker, was issued four citations on Jan. 15 for violating the County Executive's order that deals with coronavirus.
The violations concern a Jan. 5 party, for which the county received "multiple complaints," according to Mary Anderson, public information officer with the Montgomery County Health and Human Services.
During the initial inspection, Clarksburg Tavern was cited for allowing eating inside a restaurant and not enforcing rules concerning social distancing and the wearing of facial coverings.
Related Post