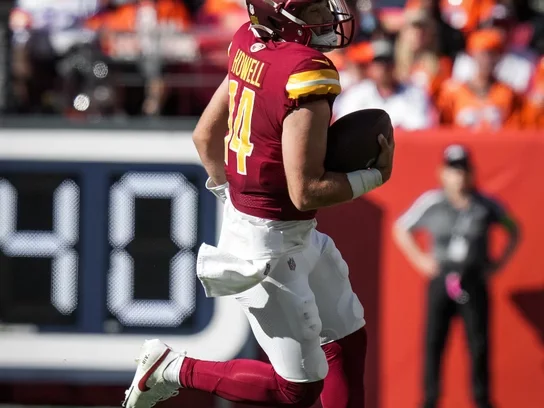 The Washington Commanders came back from a 21-3 first half deficit to beat the Denver Broncos 35-33 on the road. The team is 2-0 for the first time since 2011. Quarterback Sam Howell, who threw for 299 yards with 2 touchdowns and zero interceptions, is now 3-0 as an NFL starter. The victory marked head coach Ron Rivera's 100th career win.
https://x.com/Commanders/status/1703575665763598436?s=20
https://x.com/Commanders/status/1703581583838441833?s=20
The 35 points was the most points scored by the Commanders since 2020 and the 18-point road comeback was the largest such comeback for the franchise since 1990.
Featured photo courtesy Washington Commanders