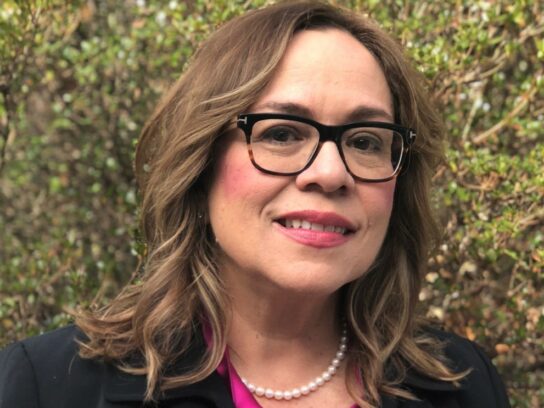 The Montgomery County Commission for Women will induct Councilmember Nancy Navarro into the Montgomery County Women's History Archive for her achievements in the county. The ceremony will be on Sunday, Jan. 26 at the Universities at Shady Grove. 
Navarro was the first Latina elected to the Montgomery County Council in 2009. 
I am honored by this recognition and grateful for the opportunity to serve the residents of this great County. Women lead everyday in all aspects of life, guided by abundance and generosity. Thank you! Gracias! #womenleaders #mujeresalmando https://t.co/YAyrZVd6QG

— Nancy Navarro (@nancy_navarro) January 22, 2020
She was elected in a 2009 special election, and re-elected to a four-year term in 2010. She was elected council president in 2012, and again in 2018. Sidney Katz replaced Navarro as president in 2019. 
In Oct. 2011, former-President Barack Obama appointed Navarro to the President's Commission on Educational Excellence for Hispanics. In 2019, she made Washington Magazine's List of Most Powerful Women. 
The Montgomery County Commission for Women was established in 1972, and its purpose is to advise the county executive, council, other agencies and the public on issues surrounding women in the county.