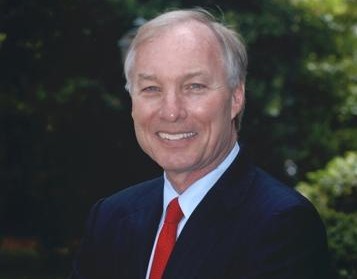 State Comptroller Peter Franchot, 72, announced his plan to run for governor in 2022 at Denizens Brewing Co. in Silver Spring on Monday. He is the first person to announce their candidacy for the position. 
Standing before a crowd of more than 50 people at @DenizensBrewing in Silver Spring, Maryland Comptroller @peterfranchot says he's absolutely running governor of Maryland in 2022. "I've done everything I could do as comptroller in 16 years. I'm running for Governor." #mdpolitics

— A Miner Detail (@AMinerDetail) January 6, 2020
Republican Gov. Larry Hogan is serving his second and last term, as governors are limited to two terms. 
Franchot, a Democrat, has not made a formal speech or filed paperwork for the gubernatorial race. He is serving his fourth term as comptroller. State comptrollers are not term-limited. Franchot served in the Maryland House of Delegates for 20 years, from 1987 to 2007, and was elected to state comptroller in 2006. 
In an interview with WBAL NewsRadio on Thursday, Franchot said that as governor he'd focus on the little things first, like fixing potholes and bringing heat and air conditioning to classrooms. Then, he would work on fundamental reform of Maryland's politics, economy and fiscal policy.
IT'S OFFICIAL: Maryland Comptroller @peterfranchot announced tonight at @DenizensBrewing that he will officially run for governor in 2022. Franchot, a Democrat, is serving his 4th term as comptroller. He was first elected to the Md. House of Delegates in 1986. #mdpolitics pic.twitter.com/bCu7cSAndM

— A Miner Detail (@AMinerDetail) January 7, 2020