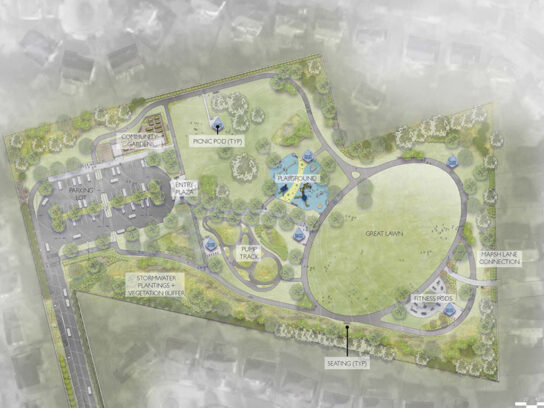 After more than five years of planning, construction on a new park in Gaithersburg has begun and is expected to be completed by early 2023.
Pleasant View Park is a planned 9.84-acre park located on Route 28 at the former site of the Consumer Product Safety Commission campus. Patriot Construction LLC is handling the Park's construction.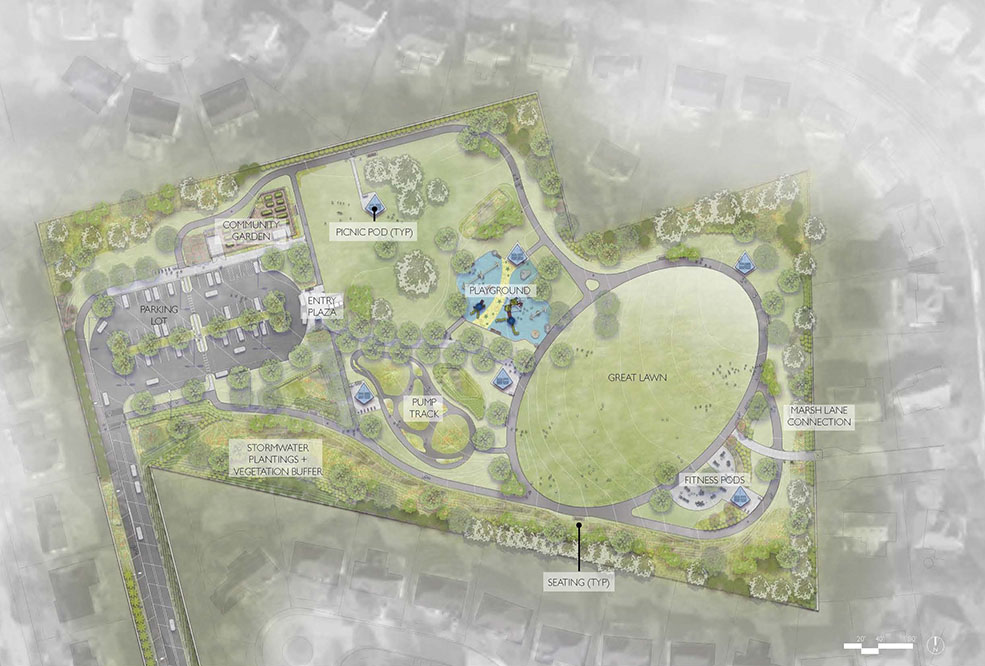 Courtesy City of Gaithersburg
The Park will feature a playground, community garden, bike track, pavilion, welcome plaza and several fitness pods. Parking spaces will be created on the Park's west side and accessible from Darnestown Road. A Ride-On bus stop will be located at the Park's entrance on Darnestown as well.
Pleasant View Park takes its name from the nearby Pleasant View community, one of the first free Black communities formed after the Civil War in Maryland. The land the park is being built on was originally acquired in 1955 and was used as a fire control radar site for the U.S. Army NIKE missile system. In 1975, a CPSC laboratory was built to test consumer products.