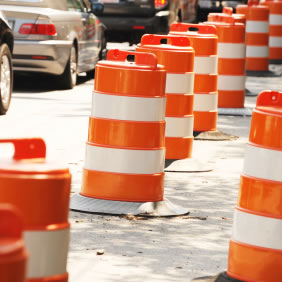 Construction in Downtown Bethesda Expected to Snarl Traffic
Section of Wisconsin Avenue in Downtown Bethesda Closes for Construction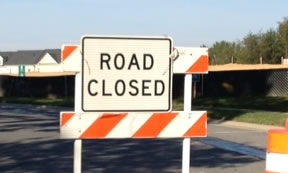 Motorists travelling on Wisconsin Avenue (MD 355) in Downtown Bethesda will experience significant traffic disruption due to construction activities around 7272 Wisconsin Avenue. Traffic will be reduced to a single southbound travel lane between Elm Street and Bethesda Avenue from now through Friday, Aug. 28 during the hours of 9 a.m. to 5 p.m. Motorists and pedestrians will be directed through the work zone with a flagging operation and signage according to a press release.
The west sidewalk and right lane of southbound Wisconsin Avenue in the work zone will remain closed at all times through Friday, not just during the daytime work hours.
The Apex Building which housed a Regal Cinemas and the offices of the American Society of Health System Pharmacists was demolished in 2017 to be redeveloped into office and apartment towers by Carr Properties. The Bethesda Purple Line station will be located beneath the complex. It is the western terminus for the Purple Line, a 16-mile transit link between Bethesda and New Carrollton, passing through Silver Spring and College Park.