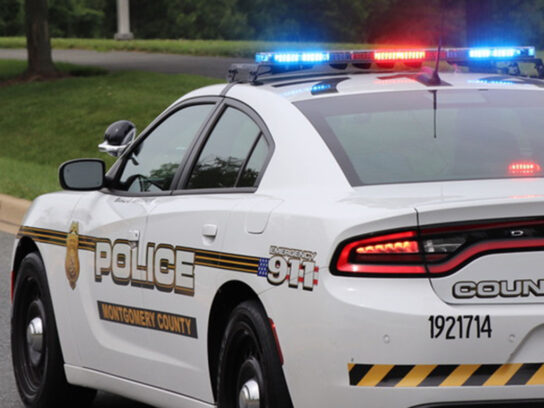 Two cars collided in an intersection and then traveled onto a construction zone in North Bethesda Monday resulting in the death of a construction worker.
Michael James O'Connor, 61, of Middle River, Md., was pronounced dead at the scene.
According to Montgomery County Police Department, the accident took place at Old Georgetown Road and Executive Boulevard at 6:30 p.m.
A preliminary investigation revealed that a 2009 Hyundai Elantra driven by a 69-year-old Bethesda woman was going south on Old Georgetown Road when it collided with a 2009 Chevrolet Colorado that was driven by a 56-year-old Kensington man. That vehicle was headed east on Executive Boulevard.
The two vehicles collided in the intersection, and the impact sent both into a construction zone at the southeast corner of the intersection. The Chevrolet struck the construction worker who was in a trench in lane two of northbound Old Georgetown Road. The Hyundai struck a stationary excavator.
Both drivers were taken to the hospital with non-life threatening injuries.
Detectives from the Montgomery County Department of Police – Collision Reconstruction Unit (CRU) are investigating. Anyone with information should call 240-773-6620.