Keeping the kids busy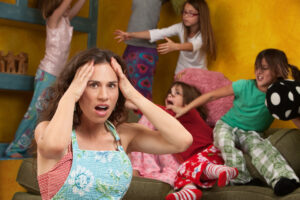 The house is full of adults home from work, and children, out of school and full of energy. As the COVID-19 virus continues to keep families in social isolation mode, what's a parent to do?
MyMCMedia spoke with the YMCA Youth and Family Services (YFS) therapeutic game expert for suggestions of activities to occupy your children and adults. As the YFS Horizons Adventure and Outreach Coordinator, Richelle Barber facilitates group games and facilitation, diversity and inclusion, rock climbing, canoeing, caving, and high and low ropes. She is also a mother, currently at home, practicing what she preaches. According to Barber, children aren't the only ones who need to blow off steam in times like these.