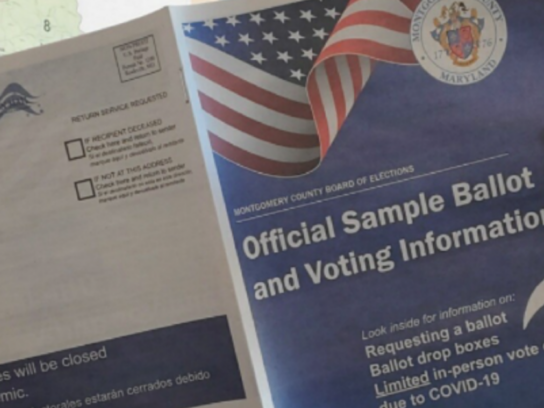 Although voting continues from the July 19 primary, Montgomery County Council already is working on the ballot for the November general election.
Council members unanimously agreed Tuesday to ask voters in November if they want the county executive to have to receive agreement from council members before a county attorney can be removed.
The ballot question also would allow the council to remove the county attorney if it receives the executive's consent. Currently, only the executive can remove the county attorney.
The idea for the change is to ensure that the county attorney gives partial and independent advice and is not totally beholden to the executive. The ballot question was recommended by former County Attorney Marc Hansen.
The county attorney provides legal advice and services to county departments, agencies, boards, commissions and the council.
The question will read as follows:
"Amend Section 213 of the County Charter to require the consent of both the County Executive and the County Council in order to remove the County Attorney. This amendment would allow either the County Executive or the Council to initiate removal of the County Attorney. If the County Executive requests removal of the County Attorney, the Council will have 30 days to agree or disagree; if the Council does not respond within 30 days, the County Attorney cannot be removed. If the Council requests removal of the County Attorney, the County Executive will have 15 days to agree or disagree; if the County Executive does not respond within 15 days, the County Attorney cannot be removed. In the interim, the County Attorney will be placed on paid leave."