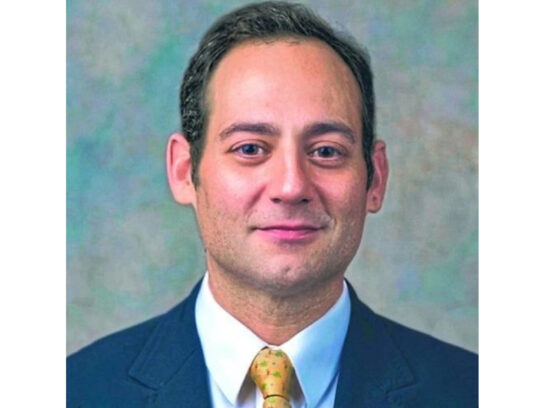 Councilmember Sidney Katz described his campaign manager as "just a good, nice person. He had a good sense of humor. He was just a lot of fun to be around."
Sidney "Sid" Wolf was killed July 24 after spending what Katz called a guy's weekend with six people in Delaware. Wolf and his friends hired a Lyft from Dewey Beach to Bethany Beach.
"Somehow, there was a disagreement in the car," Katz said. The Lyft driver stopped the car in the roadway at 1:45 a.m. and told everyone to get out, which they did, Katz said. However, a car traveling behind the Lyft vehicle didn't notice that Wolf had gotten out and struck him.
Wolf, 43, of Gaithersburg, died on the scene. He is the father of two daughters. His funeral was held Wednesday at B'Nai Israel Congregation in Rockville. Wolf will be buried in St. Louis, his hometown.
Wolf was Katz's campaign manager for about four months during Katz's successful bid on the Democratic ticket in the July 19 primary. He previously was a senior policy advisor to former New York Governor Andrew Cuomo.
After learning of Wolf's death, Cuomo tweeted, "Shocked & saddened to hear this tragic news. Sid was a phenomenal public servant who worked relentlessly for the betterment of all NY'ers My heart goes out to Lindsey & his two young daughters"
Added Katz, "He was a good family man." He also was an avid hockey fan.
"The last time I saw him was Tuesday night," Katz said sadly. They attended a party for the sitting judges who ran for re-election. Then on Friday, Katz had "just a regular chat. I never, ever believed it was our last conversation."
On July 24, Katz was having dinner with his family when he got the call saying what happened. The first report said Wolf was from Clarksburg so Katz clung to a small hope that it was not the person he knew, but that didn't last long.
"I don't know what else to say. I really don't," Katz said.
According to his obituary, "Sid was a people magnet and was the first to welcome you with a hug; his life force was unmistakable and irresistible. He effortlessly collected friends and treasured family above all. To see him with his daughters was to see love embodied."
Donations in his memory can be made to the local Humane Society. As of Friday morning, a Go Fund Me site has raised more than $78,000 for his family.
Shocked & saddened to hear this tragic news. Sid was a phenomenal public servant who worked relentlessly for the betterment of all NY'ers

My heart goes out to Lindsey & his two young daughters

Gov Cuomo staffer killed after being ordered out of Lyft https://t.co/ODiGaWRez3

— Andrew Cuomo (@andrewcuomo) July 26, 2022
Related Post