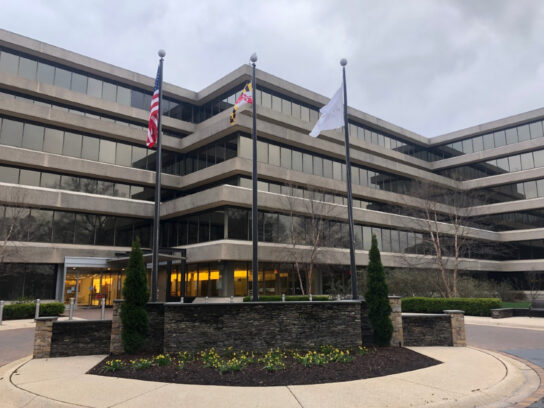 The Montgomery County Council unanimously agreed Tuesday to give $6.2 million to hotels and $5 million for restaurants in the county to help them recover from the impact of the coronavirus.
The relief grants are needed for hotels because both vacation and business travel have dropped precipitously since Maryland's stay at home order went into effect in March. Restaurants, too, are suffering financially, due to the pandemic.
The hotel industry in Montgomery County lost $163 million in revenue, and the county has lost taxable income on 1.2 million room nights between April and December of 2020, according to Kelly Groff of the nonprofit Visit Montgomery. During that time, occupancy rates dropped from 78% to 28%, and the room rate has been reduced from $144 per night to $88 per night, she told council members right before they approved the expenditure.
According to Smith Travel Research, the August 2020 hotel occupancy in Montgomery County was 32.8%. It was 49.9% in August 2019.
The $6,232,666 comes from the state as part of Gov. Larry Hogan's recently-announced relief program. This is the first relief grant for hotels from the county.
The council also approved a $5 million appropriation for restaurants. This is the second round of funding for restaurants, and the $4,938,298 also is coming from state grants.
Councilman Andrew Friedson said he hoped the money could be distributed quickly, adding, "We know how desperately they need it."
Under the program, restaurants, food trucks, caterers, wineries and breweries in the county can apply for up to $10,000 in grant money.
On November 17, the Council authorized Montgomery County Economic Development Corporation (MCEDC) to administer this grant program. Phase II is expected to open on or around February 1, 2021 to new applicants. For more information visit: https://t.co/Z6xy9UxTuf

— Nancy Navarro (@nancy_navarro) January 26, 2021