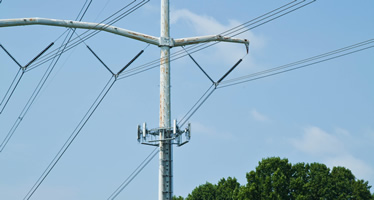 The Montgomery County Council approved zoning changes on Oct. 25 to expand 5G wireless service to new areas in an effort to bring internet access to more residents. 
This Zoning Text Amendment changes the current ordinance from 60 feet to 30 feet for an antenna for next-generation wireless infrastructure in hopes of reducing  visibility and noticeability of antennas, according to a county council press release.
Under the new measure, the setback for a telecommunications tower in the county's agricultural, rural and residential zones was reduced to 30 feet. The county aims to provide better coverage of these rural areas and allow antennas to be placed on existing structures instead of building new ones, according to the press release. 
"During the pandemic, we learned how critical it is to be connected by technology to work, school and so much more," said Council President Gabe Albornoz. "Our passage of ZTA 19-97 last year embraced 5G technology to move Montgomery County into the future. ZTA 22-01 is another important tool that could help bridge the current digital divide. We must ensure all residents have equitable access to technology." 
Reducing the zoning ordinance allows 5G antennas to be maintained to provide internet service for residents at faster speeds, enhanced reliability and greater capacity.
"These zoning changes continue the Council's work over more than six years to ensure a smooth, efficient, and thoughtful deployment of the infrastructure required to support advancements in wireless technology," said Planning, Housing, and Economic Development (PHED) Committee Chair Riemer. 
"Montgomery County should embrace the future. Companies and our residents do not want to be in a technology backwater. We all benefit from wireless connectivity, and these zoning reforms will ensure continued progress."
The zoning measure was sponsored by Councilmember Hans Riemer. The council voted 7-1 in favor of the amendment with Councilmember Sidney Katz holding the only opposing position. Councilmember Tom Hucker abstained from the vote.