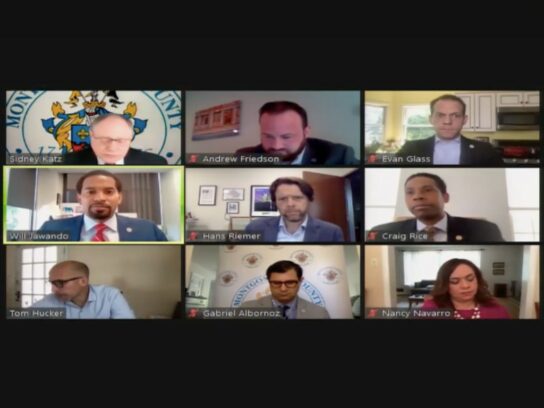 To alleviate pressures on Montgomery County police officers, members of the county council took the first steps to hire six behavioral health professionals who would assist police on calls that deal with substance abuse and homelessness.
The council introduced legislation on June 23 to allocated $592,202 for the six new employees.
A public hearing is planned for July 7 at 1:30 p.m.
Police are not trained in mental health issues and yet a large part of their work is involved in that area, according to Council Vice President Tom Hucker.
"This is a start," Hucker said, adding that more research needs to be done in this area.
According to the council staff, the idea is to "reduce the need for police response or can assist police in deescalating and addressing from a health and human service perspective situations that arise from an underlying behavioral health issue."
Members of the proposed team also may assist homeless outreach workers.