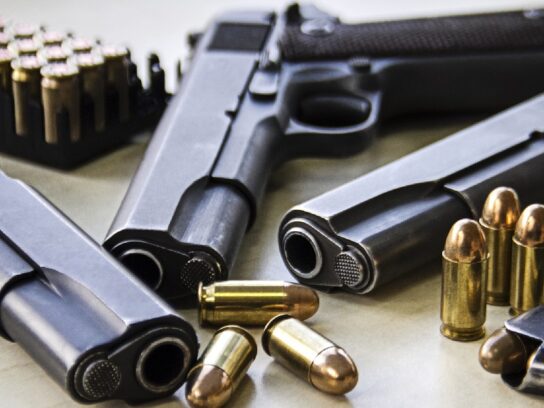 In a 6-3 ruling, the U.S. Supreme Court struck down a New York gun law Thursday that required residents to show "proper cause" to carry a concealed gun outside the home. 
"Because the State of New York issues public-carry licenses only when an applicant demonstrates a special need for self-defense, we conclude that the State's licensing regime violates the Constitution," Justice Clarence Thomas who delivered the majority opinion said. 
The members of the Montgomery County Council expressed disappointment and deep frustration regarding the Supreme Court's ruling, "which struck down a common-sense gun safety law at a time when gun violence is devastating and traumatizing communities nationwide," the council said in a statement. 
The council also said the solution to gun violence "is not more guns on the streets." 
The council will review the impact of the recent gun law ruling on county and state legislation. Councilmembers plan to "take the necessary actions to reduce gun violence in Montgomery County and keep our residents safe."