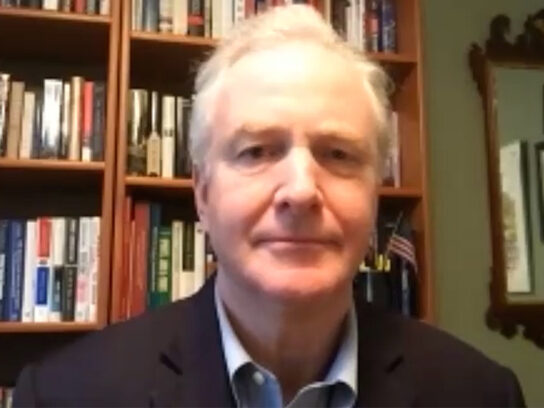 U.S. Sen. Chris Van Hollen and Montgomery County Councilmembers spent one hour Friday strategizing on how best to use already-allocated federal funds and to work for additional dollars.
Much of the talk centered around ways to convince the federal government to build the ARP-H in Montgomery. ARP-H is part of the National Institutes of Health, which is located in Bethesda. ARP-H is involved in advancing high-potential, high-impact biomedical and health research. The Biden Administration has proposed spending more than $6.5 billion for this.
Van Hollen noted that if the county is not chosen, it could still possibly be picked for one of the ARP-H possible satellite sites.
Council President Evan Glass said it was important to work together to "make the best case" to bring the federal installation here.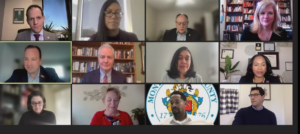 Van Hollen began the meeting by detailing how much money the Maryland delegation has brought to Montgomery County for transportation, pandemic assistance and rental help.
During the meeting, both Van Hollen and the council stressed how happy they are to work together and vowed to be good partners. Councilmember Kate Stewart noted that Van Hollen lives in her district. Councilmember Natali Fani-Gonzalez, who was born in Venezuela, talked about how grateful she is for Van Hollen's efforts to help her stay in America.
"I am here thanks to you. You are one of my heroes to make sure I could stay and not be deported."
Councilmembers also discussed increased funding for adult day and childcare and the Fentanyl crisis.
The council will meet with Sen. Ben Cardin on Monday.
It's always good catching up with @ChrisVanHollen. pic.twitter.com/8sLvCAB7VP

— Evan Glass (@EvanMGlass) February 3, 2023