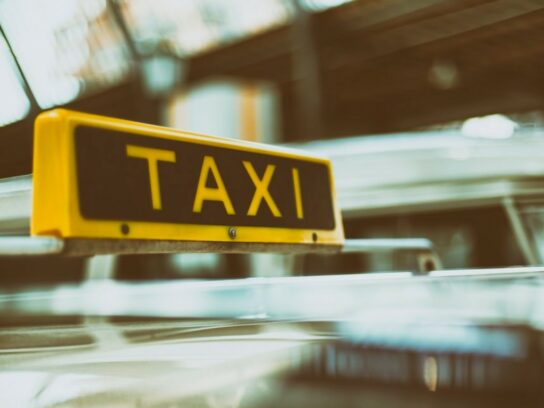 Montgomery County Councilmembers unanimously agreed to temporarily extend from eight to 10 years the time a taxi can be used, but they clearly were not pleased to have to do so.
Councilmembers recently learned that about 30 taxis would have to go out of service in the next 17 days under a county provision that states taxi models can be no older than eight years.
Several drivers said that they were making less money due to both the pandemic and fewer people using taxis, and they couldn't afford to buy new, expensive vehicles. The drivers also noted that due to supply limitations, it is difficult to purchase used vehicles.
"Currently newer vehicles are not available," said David Mohebbi, president of Regency Taxi, during a public comment session Tuesday. He said many of the cars Regency uses are in good shape as they weren't used frequently during the past 18 months.
Cosmin Casiean of Barwood Taxi Service said car costs are higher, adding, "All drivers are in deep pain, trying to make a living."
Councilmember Tom Hucker said he wished he had been informed of the issue earlier, placing blame on County Executive Marc Elrich for sending the proposal over too late to even have time to work out the details during a committee meeting.
"This is a pattern that we continue to see for years," he said.
"Obviously, I feel like today we have to allow our drivers to keep driving even if we shouldn't do it this way, and keep vehicles on the street for the residents who need them," Hucker said.
Councilmembers would prefer newer, greener and more accessible taxis. They therefore placed a three year moratorium on the life of this extension, following a recommendation by Councilmember Hans Riemer. Come Dec. 31, 2024, a taxi would have to be taken off the street after eight years, as was the current policy.
The vehicles will continue to have to pass state inspection annually.