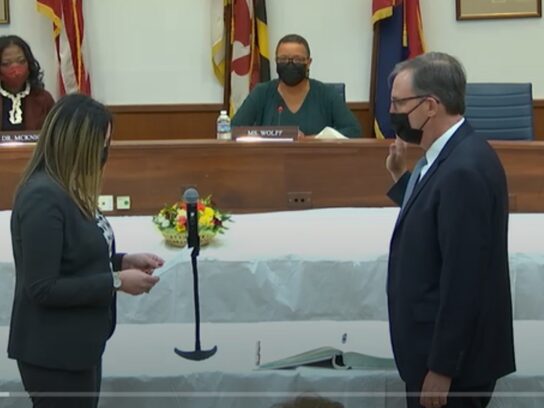 Scott Joftus was sworn in to the board of education for the Montgomery County Public Schools on Tuesday. Joftus is the sole male on the eight-member board.
Joftus will represent District 3, which formerly was represented by the late Patricia O'Neill.
"This is a really incredible time right now," Joftus said after being sworn in. He referred to COVID-19, which he called "a threat to the unity of our community and obviously the health of our community," he said, adding that many people are struggling.
He called for civil discussions among all stakeholders, noting, "We are all here to try and protect the health and safety of our kids and staff, our administration."
Related Post